Thank you Twitchy/world, for making me laugh. I needed it: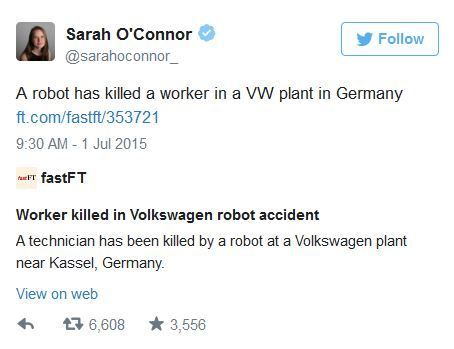 Here is the story, via the Telegraph:
Robot kills man at Volkswagen plant in Germany
A 22-year-old worker was grabbed by the robot and crushed against a metal plate
A robot has killed a man at a Volkswagen car factory in Germany.
The 22-year-old worker died from injuries he sustained when he was trapped by a robotic arm and crushed against a metal plate.
The man, who has not been named, was part of a team that was setting up the automated machinery at the factory in Kassel, north of Frankfurt, according to Volkswagen.
The robot in question is a mechanical arm that moves car parts into place, said Heiko Hillwig, a spokesman for the company….
A little while later she Tweeted: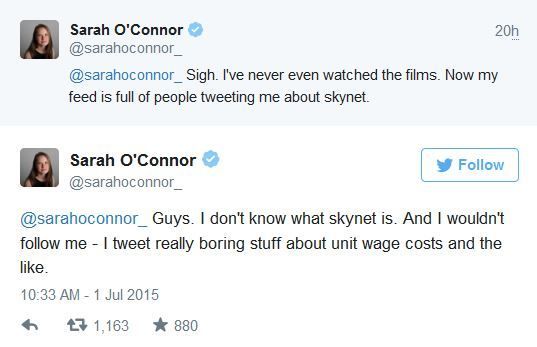 Here are some of the feeds: