Edited this old post a tad today (09/22/2023)
JUMP TO…. QUESTION FROM SON'S FRIEND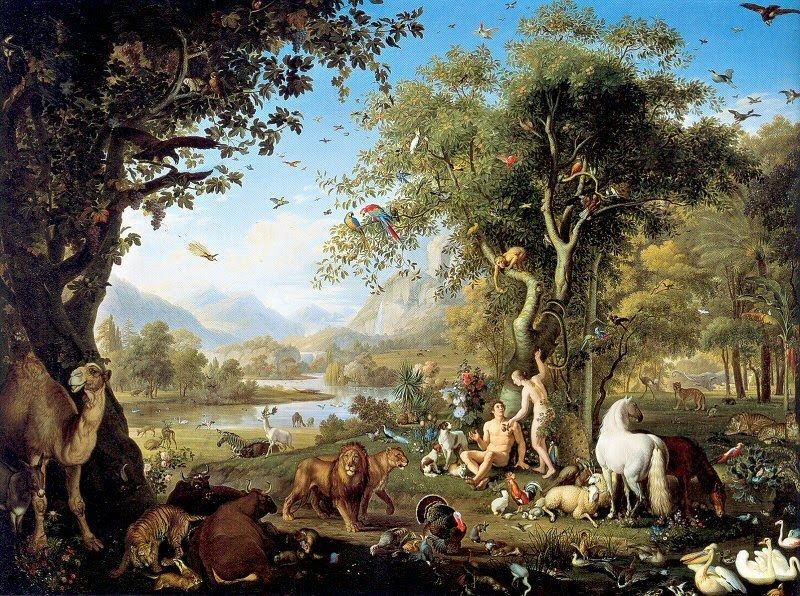 QUESTION
John, you asked a very constructive question in regards to marriage and sexuality, let me repeat your question here:
"If it doesn't have to do with being turned on, mentally and physically, and acting upon one's desires, then what does define our sexuality? What defines us being heterosexual?"
Keep in mind that you have caused me to search out better definitions and understandings with respect to our current conversation, so I am starting to build on past knowledge, and may only be able to answer you thoroughly in the future and not at this immediate time.
However, I believe I have come to terms with what it is that we are discussing, and I believe I can define "sexuality" in a way that you can take away from this conversation and say, "So this is where the crux of the debate lay on their side."
Okay, let me start this long – arduous – definition of heterosexuality. First of all, the claim that the law ought to be morally neutral about marriage or anything else is itself a moral claim. As such, it is not morally neutral, nor can it rest on an appeal to moral neutrality. We are both debating a subject, and as such, both are using reference points, subject/object distinctions, and the like. We are far from being neutral and must admit we are trying to propose one mortal system over another. I am sure we are both agreed on this.
The CORE of the traditional view and understanding of marriage (remember that homosexuality has long been condemned as immoral by the natural law tradition of moral philosophy, as well as by Jewish and Christian teaching, not only that, it may have been recognized by past cultures, but never authorized… as the gay rights movement is asking for today):
---
Glossary
Extrinsic (Random House Webster CD-Rom) – all are relevant.
1. Not essential or inherent; not a basic part or quality; extraneous: facts that are extrinsic to the matter under discussion.
2. Being outside a thing; outward or external; operating or coming from without: extrinsic influences.
3. Anatomy. (of certain muscles, nerves, etc.) originating outside the anatomical limits of a part.
Intrinsic (Random House Webster CD-Rom) – all are relevant.
1. Belonging to a thing by its very nature: the intrinsic value of a gold ring.
2. Anatomy. (of certain muscles, nerves, etc.) Belonging to or lying within a given part.
---
A QUESTION POSED TO ME YEARS
AGO BY ONE OF MY SON'S FRIEND:
---
QUESTION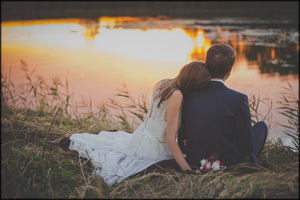 What is your views on gays? Are they bad? Are they going to hell? Are you born this way?
The homosexual man or woman is just as much a sinner as you or me. We all need Christ. To touch on the hell issue first, I believe hell is a testament to free-will, and dignity as well. C.S. Lewis mentioned that hell is locked from the inside. The only thing separating mankind from God is a belief in the finished work on the Cross. By choice people reject their Creator, they choose their path, God never imposes it. Many who are saved are not immediately pure in action, nor will they ever be. Sometimes people take decades to work through their faults (counseling, prayer, reading God's Word, etc), so just like the person who may cheat on his wife regularly, when he comes to a saving knowledge of God, he will be challenged to change his ways and seek counseling and prayer and reference from God's Word. The same with a gay man or woman. If they truly have a saving knowledge of God, they will be challenged by the Holy Spirit to seek biblical guidance in their life, and like many others, they will turn away from their homosexual lifestyles.
However, there is a "created order," or, even a natural order (if you do not believe in God). My argument for heterosexual (between a man and a woman) unions is usable both by the atheist (non believer in God) and the theist (a believer in God – in the Judeo-Christian sense). Here is the crux of the matter in regards to "nature's order:"
So you see, the two heterosexual organisms that join in a sexual union cease being two separate organisms for a short time and become one organism capable of reproduction. This is what the state and the church are sealing in a marriage, this intrinsic union. The homosexual couple can never achieve this union, so "natures order" has endowed the heterosexual union with an intrinsic quality that other relationships do not have or could never attain. Both the atheist and theist can argue from this point, because either we were created this way or we evolved this way. Either way, nature has imposed on the sexual union being discussed.
Also, I do not think it is wholly genetic. I believe choice is involved as well as violence. For instance, take this thought from a pro-choice, lesbian woman, Tammy Bruce:
What she is basically saying is that there are emotional reasons, usually trauma, or circumstances that push these young boys into the choices they make in regards to their sexuality. For instance, one of my co-workers is a homosexual man. He is a wonderful guy; I would invite him to my wedding if I could go back in time. He is very open about his past, he was "initiated" into the homosexual lifestyle by a grown black man when he was 14. In other words, he was raped. Whether he feels now that he consented, or the person was a family friend or complete stranger. This act of sex with a minor by a grown man is rape. And this rape, at an age where boys are having surges of hormones and confused about a lot of things is what Tammy Bruce was speaking to. It is a psychological trauma that if not dealt with has traumatic results in one's life. This sometimes works its way into sexual matters. There are many homosexual people, Al Rantel (790am 6pm to 9pm), to name a more popular one, that believe marriage should be kept between a man and a woman. Tammy Bruce wants it, but she, like most Republicans, want the states to decide, and not the Supreme Court.
Also, in 1993, the biggest march by the "gay" community (Elite gay community) on Washington was held, and they had this as part of their platform:
The implications of homosexual, bisexual, and transgendered curriculum at all levels of education.

The lowering of the age [12 years old to be exact] of consent for homosexual and heterosexual sex.

The legalization of homosexual marriages.

Custody, adoption, and foster-care rights for homosexuals, lesbians, and transgendered people.

the redefinition of the family to include the full diversity of all family structures.

The access to all programs of the Boy Scouts of America.

Affirmative action for homosexuals.

The inclusion of sex-change operations under a universal health-care plan.
Obviously the Elite gay community Tammy Bruce spoke of [made up of Leftist Progressives] knows which age is best for "recruiting," e.g., traumatizing.More can be said on all the above issues, but my book is not yet written. I will post three quotes from Tammy Bruce (a pro-choice lesbian):
The below are two non-Biblical arguments presented in video form.
And, if this were to be characterized as "Biblical," so what? This thinking fails to distinguish the reasons for a law from the content of the law:
As well as what legal changes have been wrought by the Judeo-Christian worldview that has been positive for societies all over this world:
Doug Mainwaring speaks at the "March for Marriage: March 26, 2013"