(I am changing some of my "Pages" to "Posts," so some of this info is older to my site)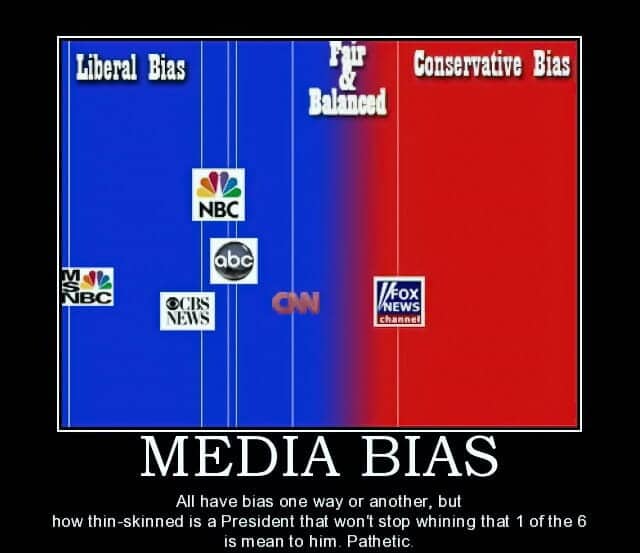 Fox News: Enraging Liberals for 10 Years (L.A. Times):
Book: Liberal Media Distorts News Bias: Drudge, Fox look more conservative against mainstream's liberal bent (US News and World Report):
(SEE PDF and FREAKONOMICS article)
At the 2:37 mark of the above video, there is a distinction made between news versus opinion shows on Fox. When I defend the "fair-and-balanced" aspect of Fox News it is the equal number of left/right guests on shows dealing more with raw news. (See UNCOMMON KNOWLEDGE)
A recent addition to the information found here-in comes from two peer-reviewed studies via Wintery Knight in a post entitled: Two Peer-Reviewed Studies Shed Light On News Media Bias
Here's a UCLA study on media bias. Excerpt:
Here's a Harvard University study on media bias. Excerpt:
Much more can be found at Wintery Knight's post on the matter. ESPECIALLY the end that includes this:
Let's document how the viewers of "Hannity & Colmes" were better informed than Stewart's "Daily Show" gigglers on basic political facts… [must read]
Here is a Pew Study that makes the same point:
When professor Groseclose and other people rate and discuss the left/right bias… they are looking at the news reporting — NOT shows like Sean Hannity. And this fairness is why more Democrats trust Fox News than other cable networks.
Democrats and Independents Agree!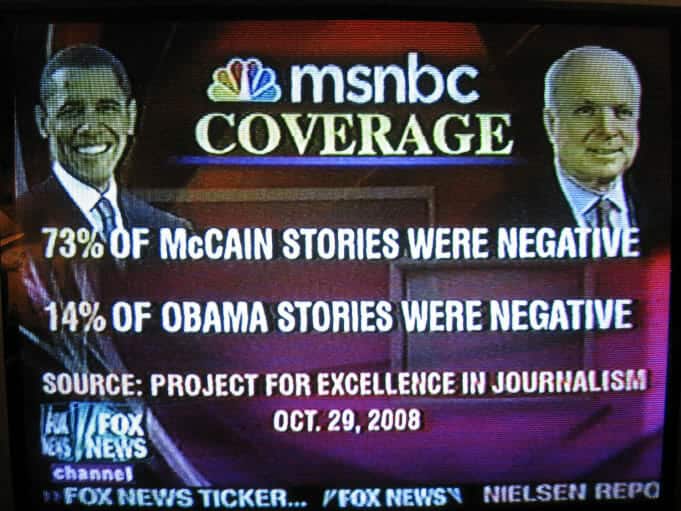 So, Democrats and Independents trust and watch Fox more — or at more of an even split — than they do most other networks (not all) . I only post this here to make a point that I am challenged with often about… so to reference this one post. (The above and below graphics come from some Fox having the best election coverage, HERE.)