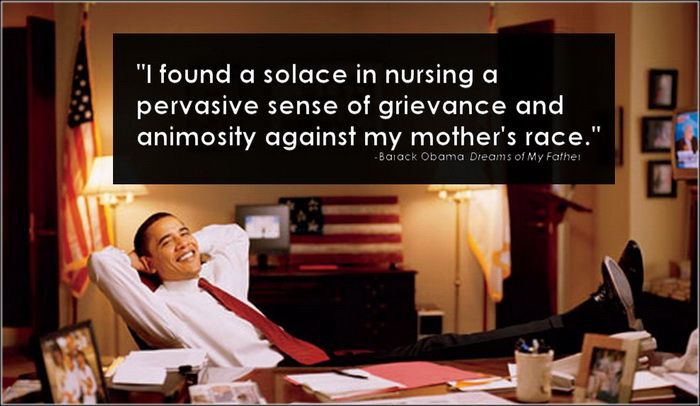 This is a discussion between myself and a black, lifelong Democrat. He intimated to me that he would never vote Republican because of the party's racism. Okay. I asked him to provide me with one example or evidence of racism from Republican leaders. He offered me "birthirism." Birthers are people who believe Obama was born in Kenya, and thus, not able to be President. The below is my response to him, one may also want to read my more recent conversation with a Democrat who likewise posited racism. Let us begin
What are our options with birtherism? Options:
a) Either the conspiracy theories are true, or;
b) He lied to gain access and recognition at Occidental College/Harvard/Columbia an/or at his publisher… similar to Elizabeth Warren;
c) The media made this up whole cloth.
Why do I only allow for the above two options? Let me explain and then we will continue with the response.
FIRSTLY, I truly believe Obama was born in Hawaii. In other words, I am NOT a birther in the true sense of the words meaning.
That being said, I do believe he lied about this in order to get more opportunities for educational as well as more opportunities to get published. I say this BECAUSE of the following evidence, which is: that only a few months after Obama threw his hat officially into the 2008 Presidential run, his publisher scrubbed their site of the following. And mind you, the following could not have happened without Obama's consent/knowledge:
Obama's literary agent changed Barack Obama's bio page in April 2007, two months after he announced his run for President of the United States in February 2007. Before that, Obama's bio said he was born in Kenya.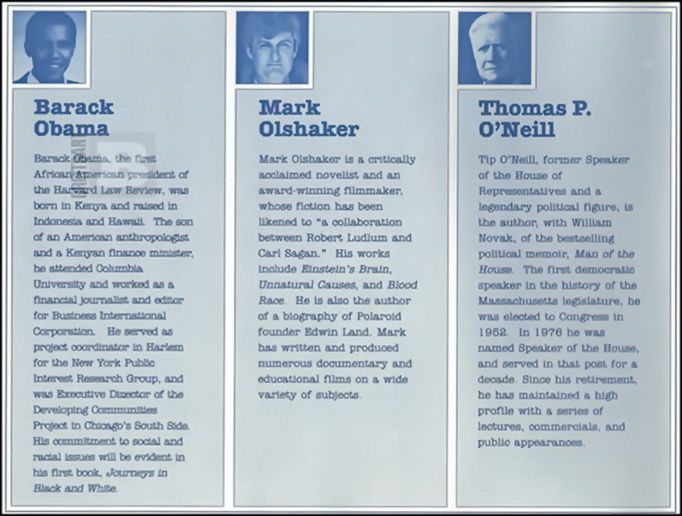 So, we can rid option "c" from above… we now know this was not a "hit job" by a "vast right-wing conspiracy." Here is an highlighted portion of the above which was on Obama's publishers website from 1995-to-2007(to the right).
The media is not that smart to foresee into the future like that and plant said evidence with full-knowledge of Obama. So we have "a" and "b" left.
a) Either the conspiracy theories are true, or;
b) He lied to gain access and recognition at Occidental College/Harvard/Columbia an/or at his publisher… similar to Elizabeth Warren;
Again, to be clear, I reject birtherism ("a"), but doing so doesn't mean that common sense can say the following:
Obama was the first "birther."
In 2003 for instance, when his publisher published Barack Obama's book, Dreams of My Father, they wrote that Barack Obama was born in Kenya in their own promotional material (Gateway Pundit). Either way there is "some splainin' to do Lucy."
Back to the aforementioned Elizabeth Warren. Ann Coulter's comments on Warren:
"Warren's lie is outrageous enough to someone like me, who isn't a fan of race-based affirmative action programs. Still, she is a liar, and she stole the credit of someone else's suffering. For liberals, it should be a mortal sin: Elizabeth Warren cheated on affirmative action."
If true of Obama… he would be doubly guilty of this mortal sin. One commentator on my FaceBook made this astute point that "Either way, Joe Wilson was right! He lies!"
BACK to the options.
a) Either the conspiracy theories are true, or;
b) He lied to gain access and recognition at Occidental College/Harvard/Columbia an/or at his publisher.
We know the more modern theory was started by the Hillary camp during the contentious campaign between her and Obama (audio to the right). We also have the long-form birth certificate… as well as the birth announcements of Obama from Hawaii when he was born (from two papers: [1961] Honolulu Advertiser; and, [1961] Star Bulletin). So we can exclude "a," that the conspiracy theories are true.
So, I am inclined to believe "b," but more importantly… over the years I have been inundated with the "racist" label by those assuming I am a "birther." So this is why I wanted to expand my thinking on this.
Let us expose the "racism" portion of this a bit more with an example from ThinkProgress (the title of the article is "9 Most Racist Moments of the 2012 Election") that racism is in the root cause of this conspiracy rather than hyperbole. For instance they quote in their #1 example the son of a Republican, Jason Thompson:
Jason Thompson told a crowd of supporters at a brunch that "we have the opportunity to send President Obama back to Chicago — or Kenya." Thompson is the son of former Wisconsin governor Tommy Thompson, who is now running for Senate. In attendance at the brunch was Reince Priebus, the chairman of the Republican National Committee.
This is obviously hyperbole. But let's say Jason really believed Obama was born in Kenya… I still cannot see "racism" in this remark. But this claim of racism cuts both was, as we will see. So, here are the four areas I will compare this "racism" claim made about being a birther and this being the best example a life-long Democrat can use to show "Republican racism."
Dem vs. Repub % of belief in conspiracies;

what type of conspiracy?;

Who believed these conspiracy theories;

What is my point?
1) PERCENTAGES
(Speaking to my Democratic detractor) You are aware, I am sure, that the birther story was first started by a Democrat and the story made popular via Hillary Clinton. For instance, Politico says this in one of their classic articles:
…Where did this idea come from? Who started it? And is there a grain of truth there? The answer lies in Democratic, not Republican politics, and in the bitter, exhausting spring of 2008. At the time, the Democratic presidential primary was slipping away from Hillary Clinton and some of her most passionate supporters grasped for something, anything that would deal a final reversal to Barack Obama. The theory's proponents are a mix of hucksters and earnest conspiracy theorists, including prominently a lawyer who previously devoted himself to 'proving' that the Sept. 11 attacks were an inside job. Its believers are primarily people predisposed to dislike Obama. That willingness to believe the worst about officials of the opposite party is a common feature of presidential rumor-mongering: In 2006, an Ohio University/Scripps Howard poll found that slightly more than half of Democrats said they suspected the Bush Administration of complicity in the Sept. 11 attacks….
(Politico)
So not only would Obama in 1995 would have to of intimated the idea that he was born in Kenya in 1995, here [above] Politico traces the "birther" beginnings to a Democrat. Let us digest this a bit.
I am combining the above with polls from Rasmussen (and others compiled at WIKI) that show an amazing thing. What is this "amazing thing," you rightly ask?
Democrats in America are evenly divided on the question of whether George W. Bush knew about the 9/11 terrorist attacks in advance. Thirty-five percent (35%) of Democrats believe he did know, 39% say he did not know, and 26% are not sure.
(RPT)
Not sure? Not sure? To be clear, Democrats by over a majority believed Bush either knew directly or they said they were [basically] "still on the fence." Here is more:
What is the percentage of Republicans that believed (at it's height of belief) Obama was not born in America?
31% of Republican think/thought that Obama was not born in the states…
How many Democrats?
15% of Democrats believe the same… [well as 18% of Independents]
However, a third who believe him to be born out of the country approve of him (ABC-News and my RPT post).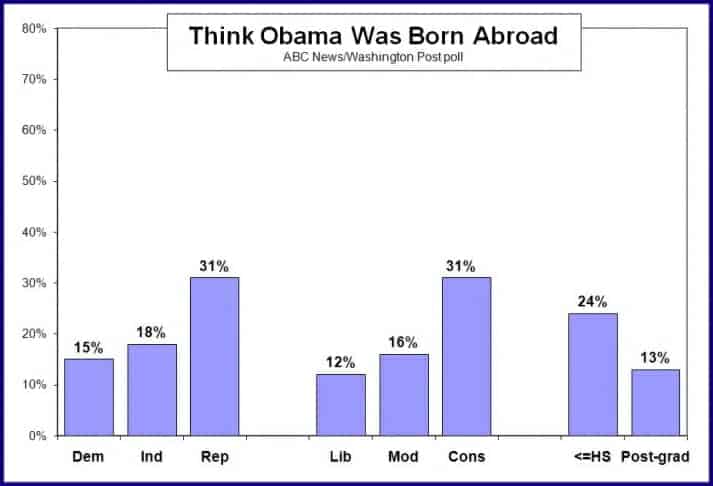 2) WHAT KIND OF CONSPIRACY?
So we have two conspiracies to compare and contrast: 9/11 culpability, and birtherism. What do they show? Are their differences? Let's work through these. One, birtherism, has a belief held that a person was born out of country, and that other people covered this up.
In other words… when Obama was a child/infant other adults made this happen. He, Obama, was powerless to affect it. Obviously, he was an infant or child. In fact, assuming the conspiracy true and giving the most leeway of the options behind it… Obama may not have known about this until his Presidential run.
What about 9/11?
This conspiracy asserts that a leader of these United States knew of the coming attack and allowed it to happen, thus killing fellow citizens and going to war over it [for oil, a myth]. Thus, murdering more Americans in a war over a conspiracy to profit.
Many of these Democrats also believe Bush was involved in making this happen (HotAir). So this conspiracy would be considered — if we had an evil scale — much more "evil" because it is an American in the highest office basically directly culpable for the death of innocent people.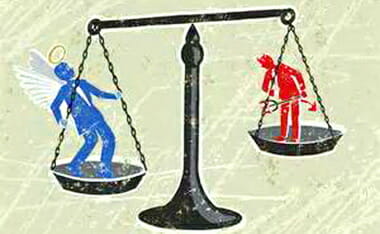 It doesn't take a rocket scientist for an outside observer to say, "whoa, whoa, whoa… calm down DEMOCRATS! Yeah this other conspiracy [birtherism] is nuts, but it doesn't posit such an overtly evil act."
in other words a much larger number of Democrats are on the "fringe" and would be called racist if they were Republicans, for their crazy opposition to a black President. LIKE Republicans are called racist for their birtherism position. Which would also include the 15% of Democrats being equally racist who believe in this birther theory.
3) MAGAZINES, PUNDITS, AND LEADERS
Here is what the Left believes to be a radical, extreme right pundit, Ann Coulter. Her point is instructive, which is, no one in the major influence of the conservative/Republican believes this conspiracy (see Ann Coulter reject birtherism — to the right):
NOTE: not a single mainstream right-wing talk show host believed this (I should stipulate that I listen to Rush Limbaugh, Dennis Prager, Michael Medved, Hugh Hewitt, and Larry Elder). None of these conservative talk show hosts believed this. In fact, Michael Medved typically takes calls that disagree with him — which led to some great excoriation of this birther conspiracy (here are some of those calls).
I tackled the subject back in 2010 on my old blog, it on my old blog as well as my new site. And I am as conservative as you can get!
The next LOGICAL question becomes who in congress or Democratic leadership believed Bush knew? To name a few: Rep. Dennis Kucinich; Rep. Cynthia McKinney; Congressman Alan Grayson, etc.
4) What Is My Point?
Simply my point is this:
1) The complexity of the seemingly simple "around the cooler" accusation that birtherism equals racism is never addressed. If Republicans are painted as racist, then so to must Democrats since a large percentage of them are "birthers," not to mention Obama was the O.G. birther and recent birtherism was pushed by Hillary Clinton's camp.
Simply painting your opponent as bigoted or racist sounds good if one wishes to label and dismiss opposing viewpoints. It is the easy way out for the lazy of mind.
2) If such beliefs make Republicans racist or bigoted, how much more are Democrats with their larger fringe group pushing a theory that infers Bush was personally involved with this act?
3) Since almost all major conservative/Republican magazines, pundits, radio hosts, and Congressmen reject "birtherism," and many more liberal/Democratic magazines, pundits, radio hosts, and elected-officials believed their own 9/11 theories AND birtherism to some extent… how does this paint the people pushing these conspiracies?
In other words, Republicans at least say Obama was lying about his place of birth in order to get special preference in educational and publishing opportunities; at most saying that Obama later found out about other peoples lies in getting him over to America as a child and tried to cover it up for his Presidential run.
On the other-side of the coin, you have Democrats saying that [at least] Bush knew about the pending attack and allowed it to happen in order to financially profit from a war[s]. At most they say he was actually involved in the taking down of the Trade Towers in order to go to war. BOTH options Bush is culpable for the murder of innocent and military lives.
BIG DIFFERENCES!