Swift Arrow h/t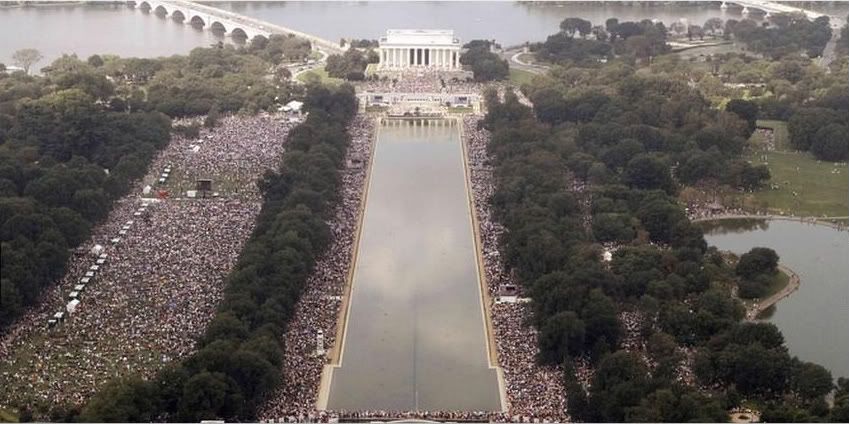 So what is the final number at Glenn Beck's rally? Some say 500,000.  Others 300,000 people. In fact, I would venture to say there were as many black persons at Beck's rally than were at Sharpton's, who had 3,000.
…2,000 – 3,000 turned out at Al's counter freedom rally.
From the The Washington Post.
"Let the line stretch. They already going to say there were only 2,000 or 3,000 of you here," Sharpton said. "If people start heckling smile at them. This aint about you, it's about Dr. King."
The media is not airing any crowd shots at this time.
Jaime Contreras, local SEIU president added this:
"Shame on them. We still have a dream. We are here to let those folks on the Mall know that they don't represent the dream. They sure as hell don't represent me. They represent hate-mongering and angry white people. The happy white people are here today. We will not let them stand in the way of the change we voted for!"…
…(read more)…
Interview of Glenn Beck by Chris Wallace: