UPDATED AGAIN!
See more of the media defending Obama here. Via THE DAILY CALLER:
Oh how the tables have turned…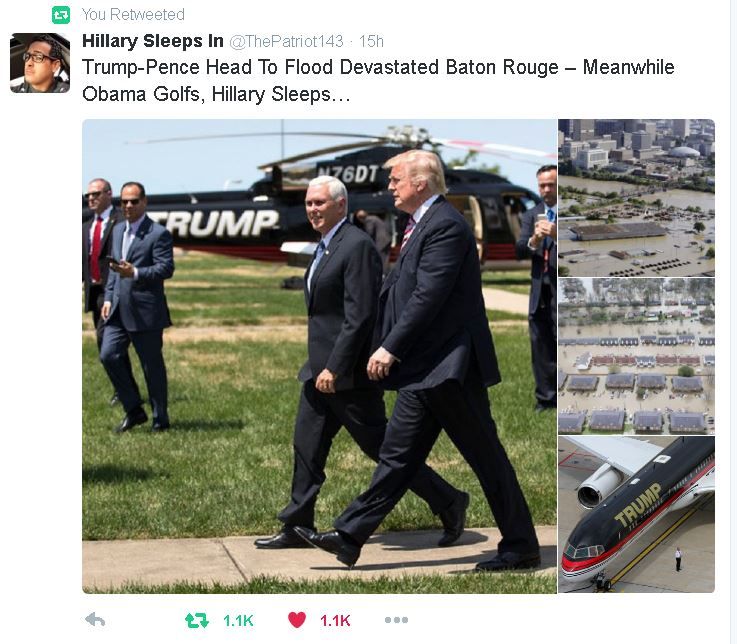 UPDATED!
Anti-war activist Cindy Sheehan (search), who was camped outside President Bush's Texas ranch for the past few weeks, says Hurricane Katrina (search) is all President Bush's fault, insisting that the president is "[now] heading to Louisiana to see the devastation that his environmental policies and his killing policies have caused."

Robert F. Kennedy Jr. (search), son of the late New York Democratic Senator Robert Kennedy, says Mississippi Republican Governor Haley Barbour (search) is the one to blame for Hurricane Katrina. In a column posted online, Kennedy says Barbour played a "central role … in derailing" international efforts to regulate greenhouse gas emissions. Kennedy says a 2001 memo from Barbour — then a lobbyist — to the Bush administration persuaded the president to oppose carbon dioxide restrictions. So, Kennedy insists, "Now we are all learning what it's like to reap the whirlwind of fossil fuel dependence which Barbour and his cronies have encouraged." (FOX – Sept 2005)

Record flooding of the Mississippi River and its tributaries has already left at least 20 dead in Missouri and Illinois and forced thousands in the Midwest to evacuate their homes. Local, state, and federal agencies as well as the Red Cross are assisting in the rescue and evacuation efforts in what is turning out to be the worst flood in the region since 1993. The U.S. Army Corps of Engineers is monitoring 19 area levees at risk as the flood waters continue to rise. Follow us for live updates below. (Breitbart – Dec 2015)

EAST BATON ROUGE, La. — More than 20,000 people have been rescued after massive floods swept across Louisiana, and officials warned Sunday that even though the rain had subsided, dangers loomed. "It's not over," Gov. John Bel Edwards said Sunday. "The water's going to rise in many areas. It's no time to let the guard down." Edwards said crews had already rescued more than 20,000 people and hundreds of pets. More than 10,000 people — many in the Baton Rouge area — were in shelters on Sunday night, Edwards said during a news conference. The flooding killed at least four people. The latest casualty was reported Sunday night, with officials confirming that a 59-year-old man was swept away by the current while walking along a road in Tangipahoa City on Friday. The man, who was not identified, drowned, said Devin George, director of the state registrar. (ABC – Aug 2016)
---
(Originally posted 12-7-2011)
(You have to know a little bit about the furor over Katrina and Bush hatred to get the following.)
I received an email a many years ago noting that because of the Federal Governments response to Katrina in New Orleans… then President Bush showed his dislike for black people. In other words, he is racist.
Following through with that line of thinking then, can we conclude — then — that because Iowa was flooded and Obama lagged in getting help to the flooded portion of this state… does Obama dislike white people, thus, being racist himself?
Where are the Hollywood celebrities holding telethons asking for help in restoring Iowa and North Dakota and helping the folks affected by the floods? Where is good old Michael Moore?
Why is the media NOT asking the tough questions about why the federal government hasn't solved this problem? ….
….Asking where the FEMA trucks and trailers and food services are?
Why isn't the Federal government moving Iowa people into free hotels in Chicago and Minneapolis ?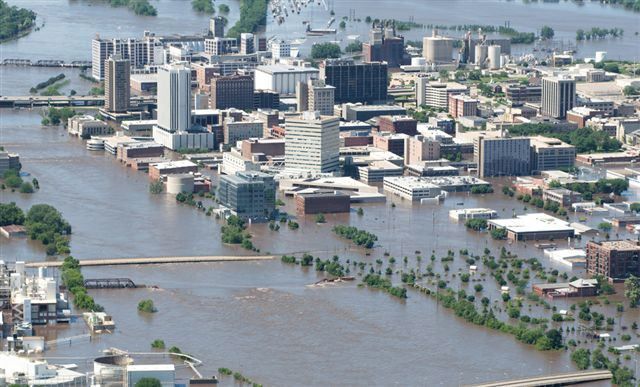 When will Spike Lee say that the Federal government blew up the levees that failed in Des Moines ?
Where are Sean Penn, Bono, and the Dixie Chicks?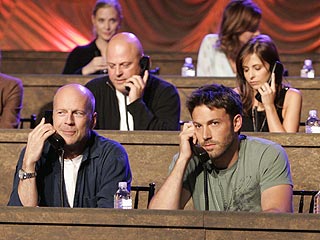 Where are all the looters stealing high-end tennis shoes, cases of beer and television sets?
When will we hear Governor Chet Culver say that he wants to rebuild a "vanilla" Iowa like Mayor Ray Nagin wanted to rebuild "chocolate" New Orleans… because that's what God wants? [As Nagin said]
Where is the hysterical 24/7 media coverage complete with reports of shootings at rescuers, of rapes and murder?
Where are all the people screaming that Barack Obama hates white, rural people? My God, where are Angelina Jolie and Brad Pitt, Oprah, and Ray Coniff Jr?
How come you will never hear about the Iowa flooding ever again? Where are the gov't. bail out vouchers? The government debit cards?