What if a woman gets an operation to be a man, but has a dislike for men who become women (Or women in general)? These new "lifestyles" and the acceptance as normal by some will stretch credulity as well as language — as seen here.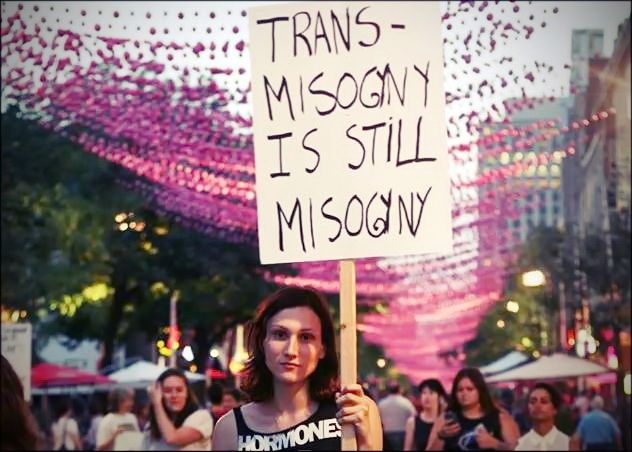 "This is why it's so hard to distinguish parodies of progressive thought from actual progressive thought." ~ Gay Patriot
"'Transmisogynist'… yes, dears, some believe this is a thing" ~ Protein Wisdom
Parody is as dead as the fabled Norwegian Blue…
Question: It's concerning to me that you're telling lesbians they are bigoted/transphobic/vile for being exclusively attracted to females (referring to the female sex, to clarify), and accusing lesbians of contributing to the deaths of trans women by not having sex with them. Is it very difficult to understand that people have reasons for not wanting to have sex with male bodied individuals including previous experiences and also just the fact that their sexuality is inherent? Requiring sex as a form of validation from females comes across as worryingly entitled and very coercive.
Answer: There is no "female sex". Coercively gendering biology is violence.
Trans women are not "male bodied". You're assuming you know a trans woman's biological features, for a start. Some trans women have penises, some have vaginas, some have other genitals. Some trans women have oestrogen dominant hormone profiles, some have testosterone dominant, some have other hormonal makeups. Some have boobs, some don't. But in all cases, they are women, they are female, and therefore – as long as they choose to define themselves as such – they are female bodied.
I'm not advocating for every lesbian to be forced to have sex with a trans woman, no matter what her biology. I'm saying that anyone who automatically writes trans women out of their potential pool of people to be sexually attracted to, whilst being attracted to cis women, is a transmisogynist. You're making assumptions about trans women's bodies….
(more at Protein Wisdom)
More "new-definitions" from a feminist site:
…Trans women experience a particular kind of sexist marginalization based in their unique position of overlapping oppressions – they are both trans and feminine. They are devalued by society on both accounts.
Trans people experience transphobia, or cissexism, due to a cultural and systemic obsession with the gender binary [editors note: nature]: the idea that there are two types of people – men and women – who are born, raised, and naturally associate with that gender and its accompanying characteristics. Our cultural and political institutions are based on this premise….