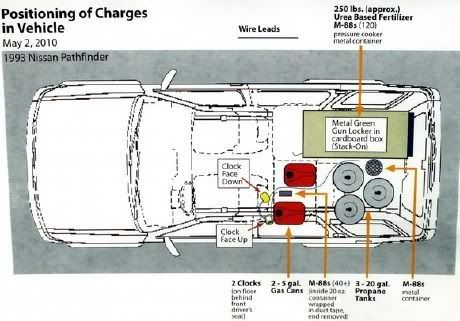 Libertarian Republican on top of some news when others are not:
Naturalized citizen and Islamic Terrorist Bomber Faisal Shahzad opposed the War in Iraq. New reports suggest he held views much in line with leftwing AntiWar activists who fiercely opposed the Bush administration's policies in Iraq and Afghanistan.

There are even indications he may have been aligned with the so-called "Truther movement." A witness told the Associated Press, that Shahzad believed that Saddam Hussein had nothing to do with the attacks of 9/11. In truth, Hussein harbored top Al Qaeda Terrorist Abu Massad al Zarcawi and hosted two Al Qaeda-linked Terrorist training camps: Salman Pac and Answar Al-Islam….
After some quotes from newspapers, LR says this:
Yes, indeed. Around that time many Americans did not like Bush either: Michael Moore, Cindy Sheehan, Al Gore, NetRoots, the Greens, the entire Progressive wing of the Democrat Party, and a host of other AntiWar advocates.

Is it safe now to begin referring to Shahzad as a "Liberal Progressive"?
…(read more)…