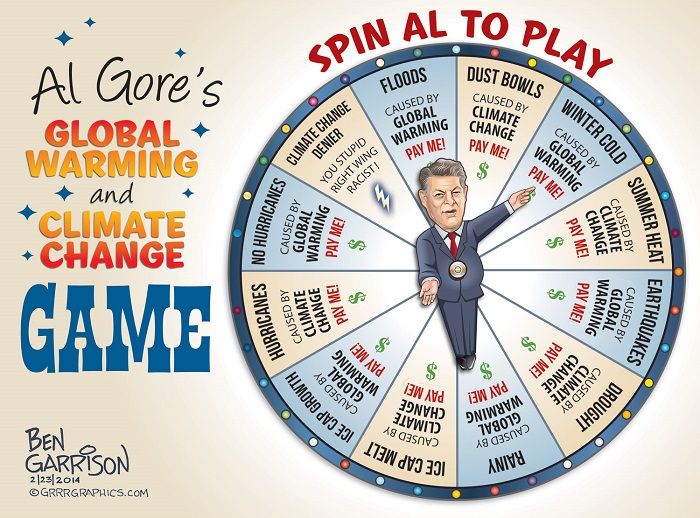 Former vice president Al Gore compared climate skeptics to apologists for old-time Bull Connor-style racism and urges that the appropriate response, in order to "win the conversation" on climate change, is to shame and shun them.
When losing an argument… pull your "race-card"
The Daily Caller notes:
The former vice president [in an interview] recalled how society succeeded in marginalizing racists and said climate change skeptics must be defeated in the same manner.
"Secondly, back to this phrase 'win the conversation,'" he continued. "There came a time when friends or people you work with or people you were in clubs with — you're much younger than me so you didn't have to go through this personally — but there came a time when racist comments would come up in the course of the conversation and in years past they were just natural. Then there came a time when people would say, 'Hey, man why do you talk that way, I mean that is wrong. I don't go for that so don't talk that way around me. I just don't believe that.' That happened in millions of conversations and slowly the conversation was won."
Hmm, "winning a conversation" with science skeptics by treating them as miscreants, caught in the act of justifying "gross and evil" attitudes. Where have we heard this strategy before? Ah yes….
When university professors teach that race, class, gender (the liberal/progressive "Trinity") is the lens to look through at history, socio-economics, horticulture, climate, and the like… are you really surprised about the following?
Claim: Global warming skepticism is a 'white phenomenon''
Related links via Climate Depot:
Climate Activists: 'White America' condemned to Hell!? — Warmist Bill McKibben laments 'White America' has failed: 'White America has fallen short' by voting for 'climate deniers'
Flashback: 1846, in Australia, Aborigines blamed the bad climate on the introduction of the White man in Australia