The art is with thanks to Joyful Heart and their THANKSGIVING page: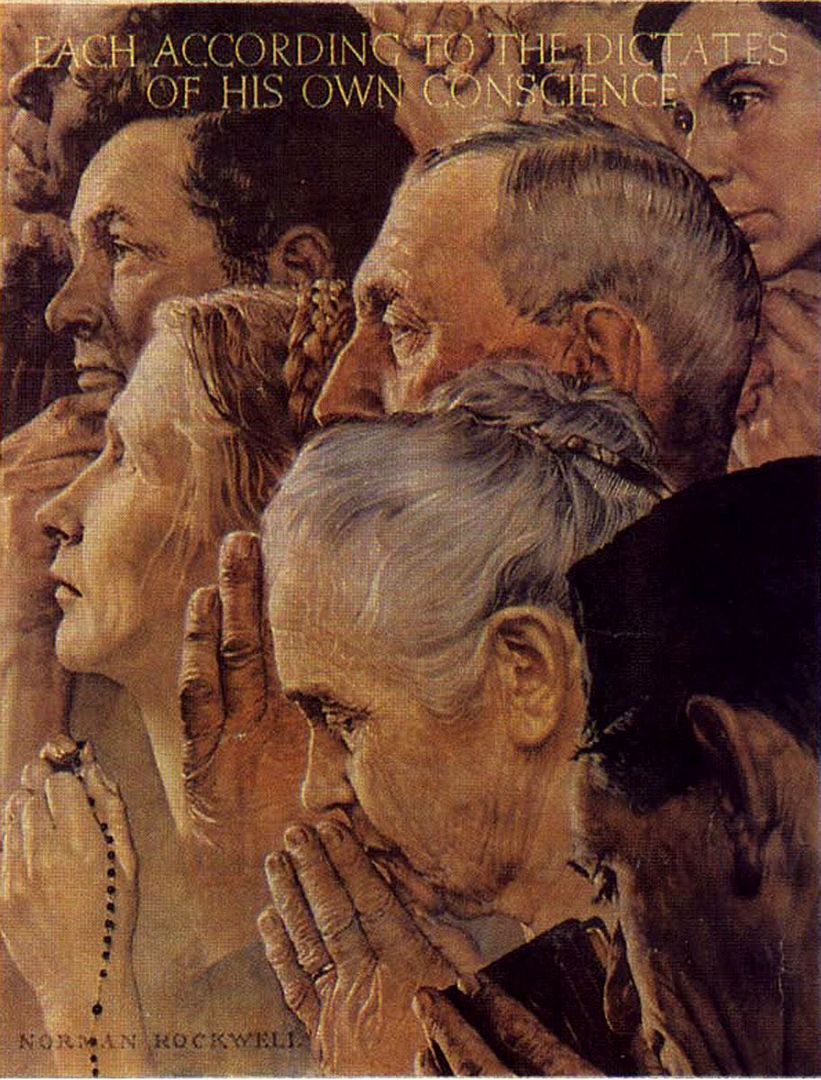 One should note that this is a DISTINCTLY Christian Holiday, via Cold Case Christianity:
….Regardless of how people may feel about the Thanksgiving Holiday, one thing should be obvious to even the most casual observer of history: Thanksgiving was (and still is) founded on the Christian notion we have something to be thankful for and someone to be thankful to. These first observers of Thanksgiving understood who it was they were to thank. Over and over again, through the early years of the colonies to the most difficult days of our national history, believers and leaders have affirmed and humbled themselves to the providence and protection of God. Those who initiated this national holiday intended it to be a day of thanksgiving and prayer; a day in which all of us could offer thanks to the God of the Universe.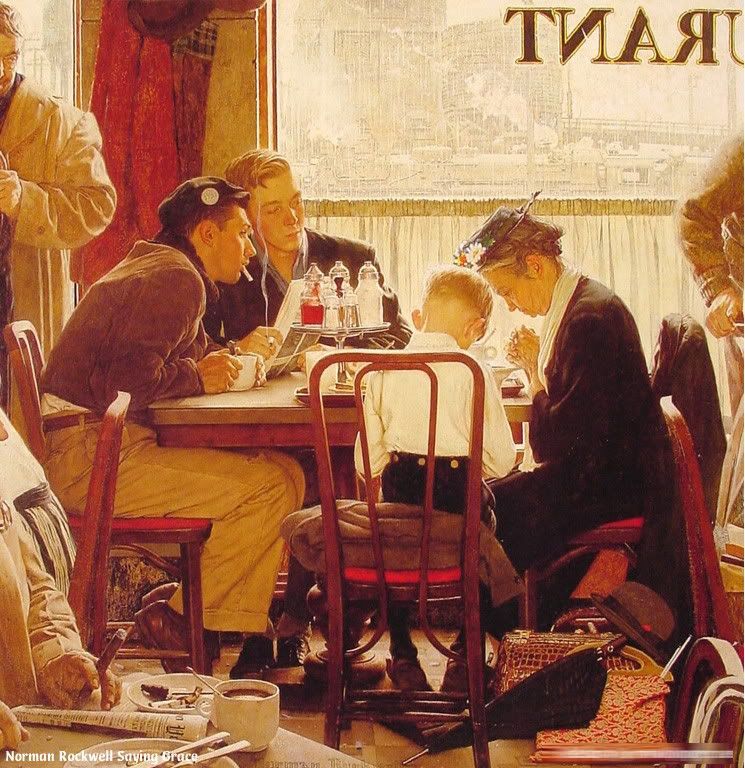 This wonderful historical tour by Professor Thies adds to the beauty of this historical trip down the US of A's memory lane:
In 1534, Jacques Cartier of France set off to discover a northwest passage to China. Though encouraged by his discovery of the Gulf of St. Lawrence on his first voyage; and, in a subsequent voyage, his discovery of the St. Lawrence River, he eventually accepted that what he had discovered wasn't a northwest passage, but was a vast territory inhabited by various tribes of Indians, with a harsh and unforgiving climate. In three voyages, he traded with the Indians, possessing as he did useful things made of metal, that the Indians found to be quite valuable since they had not mastered metal-working. But, because of the harsh winters and Indian raids, the place was less than ideal for colonization.
In 1604, an attempt was made by the French to establish a permanent colony at St. Croix, in present day Maine, on the Bay of Fundy. (The bay is located between Nova Scotia on the east and New Brunswick and Maine on the west.) The site was terrible. The change in altitude from inland to the coast acted like a flue, bringing the freezing cold wind from the northwest down upon the settlement. Half the colony died that winter. The next year, the survivors relocated across the bay, at Port Royal. This became the first permanent European settlement in the Americas north of Florida, following the abandonment or other end of the Viking settlements at the onset of the Little Ice Age.
The first permanent English colony in the Americas north of Florida was established at Jamestown, Virginia, two years later, in 1607. This colony would have failed if not for the assistance of the local Indian tribe, the Powhatan Indians. Even so, the colonists and the Powhatan Indians recurrently warred against each other. To cement the peace treaty ending one of these wars, an Indian princess named Pocahontas married one of the leaders of the colony, John Rolfe. She converted to Christianity and returned with her husband to England where she entered society as a lady. In 1619, the colony organized a representative body, the House of Burgesses, to provide local government.
The Virginia colony had been founded as a joint stock company based on the prospect of discovering gold and diamonds and such. But, as an investment, the company proved to be a complete loss. The king dissolved the corporate charter, and reorganized the colony as with a royal charter. But, eventually the colony began turning a profit with the cultivation of tobacco.
Further to the north, a second permanent English colony was organized in Plymouth Bay, Massachusetts, in 1620. It, like the original location of the French in the Bay of Fundy was unfortunately sited in terms of the local climate. Cape Cod, jutting into the Atlantic Ocean, directed the warming currents of the Gulf Stream eastward, leaving the shores of the bay particularly cold. The first winter proved very harsh, and half the settlers perished. An Indian named Squanto of a local tribe arrived on the scene and helped the survivors with fishing, hunting and planting. The local tribe allied with the colony and became something of a conduit for the exchange of metal tools and such for furs acquired from inland tribes.
The Plymouth Bay colony consisted of religious dissidents, known as Puritans, for whom the Church of England, though a Protestant church, was a backsliding church. Their journey to the New World was a search for an isolated place where their rules would be law. It is possible that their celebration of Thanksgiving was in keeping with the Jewish holiday of Sukkot, an eight-day holiday, that is to culminate in a community-wide dinner. During the week, you are to live outdoors, if this is possible, and eat outdoors, under an open canopy. It is a time to remember the wandering in the desert, when Israel was guided by the Shekinah Glory and God was with his people. It is also a time to anticipate when the Shekinah Glory will return, and when God will again be with his people.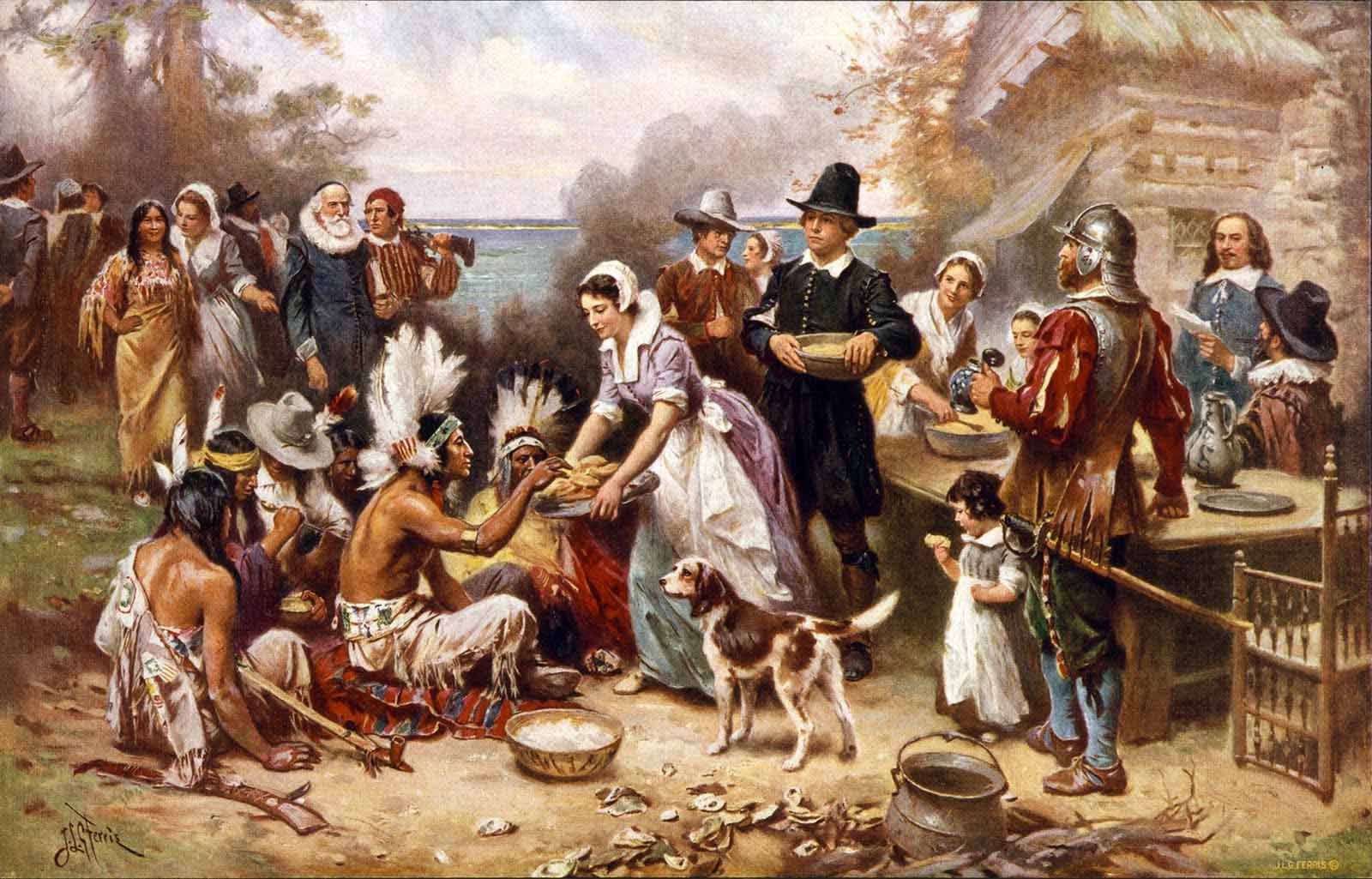 Squanto
The Story of Squanto… WHY the Pilgrims saw God's providential hand on their lives, and gave thanks to God for this Providence over the course of mankind. Here, Eric Metaxas talks about some of this history in his Wall Street Journal article (as well as an excellent video by Ben Shapiro):
…Every Thanksgiving we remember that, to escape religious persecution, the Pilgrims sailed to the New World, landing at Plymouth Rock in 1620. But numerous trading ships had visited the area earlier. Around 1608 an English ship dropped anchor off the coast of what is today Plymouth, Mass., ostensibly to trade metal goods for the natives' beads and pelts. The friendly Patuxets received the crew but soon discovered their dark intentions. A number of the braves were brutally captured, taken to Spain and sold into slavery.
One of them, a young man named Tisquantum, or Squanto, was bought by a group of Catholic friars, who evidently treated him well and freed him, even allowing him to dream of somehow returning to the New World, an almost unimaginable thought at the time. Around 1612, Squanto made his way to London, where he stayed with a man namedJohn Slany and learned his ways and language. In 1618, a ship was found, and in return for serving as an interpreter, Squanto would be given one-way passage back to the New World.
After spending a winter in Newfoundland, the ship made its way down the coast of Maine and Cape Cod, where Squanto at last reached his own shore. After 10 years, Squanto returned to the village where he had been born. But when he arrived, to his unfathomable disappointment, there was no one to greet him. What had happened?
It seems that since he had been away, nearly every member of the Patuxets had perished from disease, perhaps smallpox, brought by European ships. Had Squanto not been kidnapped, he would almost surely have died. But perhaps he didn't feel lucky to have been spared. Surely, he must have wondered how his extraordinary efforts could amount to this. At first he wandered to another Wampanoag tribe, but they weren't his people. He was a man without a family or tribe, and eventually lived alone in the woods.
But his story didn't end there. In the bleak November of 1620, the Mayflower passengers, unable to navigate south to the warmer land of Virginia, decided to settle at Plymouth, the very spot where Squanto had grown up. They had come in search of religious freedom, hoping to found a colony based on Christian principles.
Their journey was very difficult, and their celebrated landing on the frigid shores of Plymouth proved even more so. Forced to sleep in miserably wet and cold conditions, many of them fell gravely ill. Half of them died during that terrible winter. One can imagine how they must have wept and wondered how the God they trusted and followed could lead them to this agonizing pass. They seriously considered returning to Europe.
But one day during that spring of 1621, a Wampanoag walked out of the woods to greet them. Somehow he spoke perfect English. In fact, he had lived in London more recently than they had. And if that weren't strange enough, he had grown up on the exact land where they had settled.
Because of this, he knew everything about how to survive there; not only how to plant corn and squash, but how to find fish and lobsters and eels and much else. The lone Patuxet survivor had nowhere to go, so the Pilgrims adopted him as one of their own and he lived with them on the land of his childhood.
No one disputes that Squanto's advent among the Pilgrims changed everything, making it possible for them to stay and thrive. Squanto even helped broker a peace with the local tribes, one that lasted 50 years, a staggering accomplishment considering the troubles settlers would face later.
So the question is: Can all of this have been sheer happenstance, as most versions of the story would have us believe? The Pilgrims hardly thought so. To them, Squanto was a living answer to their tearful prayers, an outrageous miracle of God. Plymouth Colony Governor William Bradford declared in his journal that Squanto "became a special instrument sent of God" who didn't leave them "till he died."…
Story Time:
On August 1, 1620, the Mayflower set sail. It carried a total of 102 passengers, including forty Pilgrims led by William Bradford. On the journey, Bradford set up an agreement, a contract, that established just and equal laws for all members of the new community, irrespective of their religious beliefs.
Where did the revolutionary ideas expressed in the Mayflower Compact come from? From the Bible. The Pilgrims were a people completely steeped in the lessons of the Old and New Testaments. They looked to the ancient Israelites for their example. And, because of the biblical precedents set forth in Scripture, they never doubted that their experiment would work.
"But this was no pleasure cruise, friends. The journey to the New World was a long and arduous one. And when the Pilgrims landed in New England in November, they found, according to Bradford's detailed journal, a cold, barren, desolate wilderness," destined to become the home of the Kennedy family. "There were no friends to greet them, he wrote. There were no houses to shelter them. There were no inns where they could refresh themselves. And the sacrifice they had made for freedom was just beginning.
During the first winter, half the Pilgrims – including Bradford's own wife – died of either starvation, sickness or exposure.
"When spring finally came, Indians taught the settlers how to plant corn, fish for cod and skin beavers for coats." Yes, it was Indians that taught the white man how to skin beasts. "Life improved for the Pilgrims, but they did not yet prosper! This is important to understand because this is where modern American history lessons often end. "Thanksgiving is actually explained in some textbooks as a holiday for which the Pilgrims gave thanks to the Indians for saving their lives, rather than as a devout expression of gratitude grounded in the tradition of both the Old and New Testaments.
Here is the part [of Thanksgiving] that has been omitted: The original contract the Pilgrims had entered into with their merchant-sponsors in London called for everything they produced to go into a common store, and each member of the community was entitled to one common share.
"All of the land they cleared and the houses they built belong to the community as well. They were going to distribute it equally. All of the land they cleared and the houses they built belonged to the community as well. Nobody owned anything. They just had a share in it. It was a commune, folks. It was the forerunner to the communes we saw in the '60s and '70s out in California – and it was complete with organic vegetables, by the way.
Bradford, who had become the new governor of the colony, recognized that this form of collectivism was as costly and destructive to the Pilgrims as that first harsh winter, which had taken so many lives.
He decided to take bold action. Bradford assigned a plot of land to each family to work and manage, thus turning loose the power of the marketplace.
"That's right. Long before Karl Marx was even born, the Pilgrims had discovered and experimented with what could only be described as socialism. And what happened?
It didn't work! Surprise, surprise, huh?
What Bradford and his community found was that the most creative and industrious people had no incentive to work any harder than anyone else, unless they could utilize the power of personal motivation!
But while most of the rest of the world has been experimenting with socialism for well over a hundred years – trying to refine it, perfect it, and re-invent it – the Pilgrims decided early on to scrap it permanently.
What Bradford wrote about this social experiment should be in every schoolchild's history lesson. If it were, we might prevent much needless suffering in the future.
"'The experience that we had in this common course and condition, tried sundry years…that by taking away property, and bringing community into a common wealth, would make them happy and flourishing – as if they were wiser than God,' Bradford wrote. 'For this community [so far as it was] was found to breed much confusion and discontent, and retard much employment that would have been to their benefit and comfort. For young men that were most able and fit for labor and service did repine that they should spend their time and strength to work for other men's wives and children without any recompense…that was thought injustice.'
Why should you work for other people when you can't work for yourself? What's the point?
"Do you hear what he was saying, ladies and gentlemen? The Pilgrims found that people could not be expected to do their best work without incentive. So what did Bradford's community try next? They unharnessed the power of good old free enterprise by invoking the undergirding capitalistic principle of private property.
Every family was assigned its own plot of land to work and permitted to market its own crops and products. And what was the result?
'This had very good success,' wrote Bradford, 'for it made all hands industrious, so as much more corn was planted than otherwise would have been.'
Bradford doesn't sound like much of a… liberal Democrat, "does he? Is it possible that supply-side economics could have existed before the 1980s? Yes.
"Read the story of Joseph and Pharaoh in Genesis 41. Following Joseph's suggestion (Gen 41:34), Pharaoh reduced the tax on Egyptians to 20% during the 'seven years of plenty' and the 'Earth brought forth in heaps.' (Gen. 41:47)
In no time, the Pilgrims found they had more food than they could eat themselves…. So they set up trading posts and exchanged goods with the Indians. The profits allowed them to pay off their debts to the merchants in London.
And the success and prosperity of the Plymouth settlement attracted more Europeans and began what came to be known as the 'Great Puritan Migration.'"
Now, other than on this program every year, have you heard this story before? Is this lesson being taught to your kids today — and if it isn't, why not? Can you think of a more important lesson one could derive from the pilgrim experience?
So in essence there was, thanks to the Indians, because they taught us how to skin beavers and how to plant corn when we arrived, but the real Thanksgiving was thanking the Lord for guidance and plenty — and once they reformed their system and got rid of the communal bottle and started what was essentially free market capitalism, they produced more than they could possibly consume, and they invited the Indians to dinner, and voila, we got Thanksgiving, and that's what it was: inviting the Indians to dinner and giving thanks for all the plenty is the true story of Thanksgiving.
The last two-thirds of this story simply are not told.
Now, I was just talking about the plenty of this country and how I'm awed by it. You can go to places where there are famines, and we usually get the story, "Well, look it, there are deserts, well, look it, Africa, I mean there's no water and nothing but sand and so forth."
It's not the answer, folks. Those people don't have a prayer because they have no incentive. They live under tyrannical dictatorships and governments.
The problem with the world is not too few resources. The problem with the world is an insufficient distribution of capitalism. [1]
---
[1] Rush Limbaugh, See, I Told You So! page 70.
TG Facebook Comments