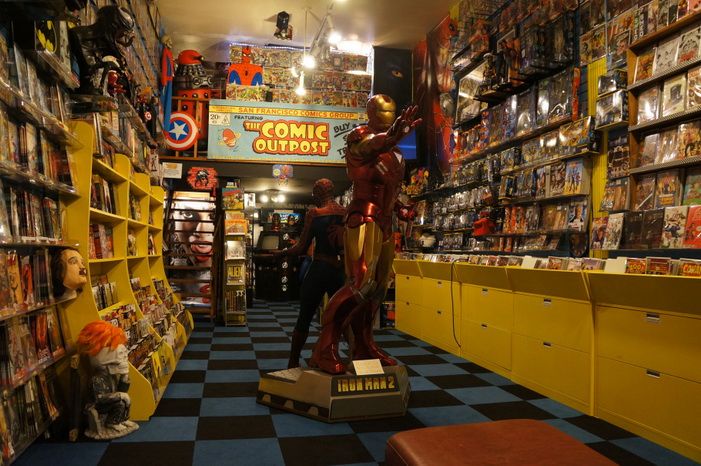 See also: Businesses Forced To Hurt The Poor ~ Thanks Dems
"I'm hearing from a lot of customers, 'I voted for that, and I didn't realize it would affect you.'" (IJ-Review) 
Powerline has a great short article about minimum-wage laws pushed by Democrats bumping into the steel reinforced wall of reality:
Via InstaPundit, a lesson in economics for liberals. This time, it's the minimum wage:
San Francisco's Proposition J, which 77 percent of voters approved in November, will raise the minimum wage in the city to $15 by 2018. As of today, May 1, [Brian] Hibbs is required by law to pay his employees at Comix Experience, and its sister store, Comix Experience Outpost on Ocean Avenue, $12.25 per hour. That's just the first of four incremental raises that threaten to put hundreds of such shops out of business. …
Hibbs says that the $15-an-hour minimum wage will require a staggering $80,000 in extra revenue annually. "I was appalled!" he says. "My jaw dropped. Eighty-thousand a year! I didn't know that. I thought we were talking a small amount of money, something I could absorb." He runs a tight operation already, he says. Comix Experience is open ten hours a day, seven days a week, with usually just one employee at each store at a time. It's not viable to cut hours, he says, because his slowest hours are in the middle of the day. And he can't raise prices, because comic books and graphic novels have their retail prices printed on the cover.
If he can't stay in business, all of his employees will lose their jobs.
[….]
"Why," he asks, "can't two consenting people make arrangements for less than x dollars per hour?"
Exactly. Conservatives should oppose minimum wage laws on fairness grounds. If a person is willing to work for, say, $8 an hour, how dare liberals tell him he must remain unemployed instead? There are many, many people whose best offer of employment will be for less than the $15 an hour that San Francisco will soon mandate. Liberals are, in effect, making it illegal for these people to work, even though they are ready, willing and able to do so.
Minimum wage jobs are overwhelmingly entry level employment. They provide valuable training, experience and opportunity for advancement. Making it illegal for young people, especially, to seek employment at the wage they can command isn't just economically stupid, it is deeply unfair.