I posted this on my RPT Facebook Page: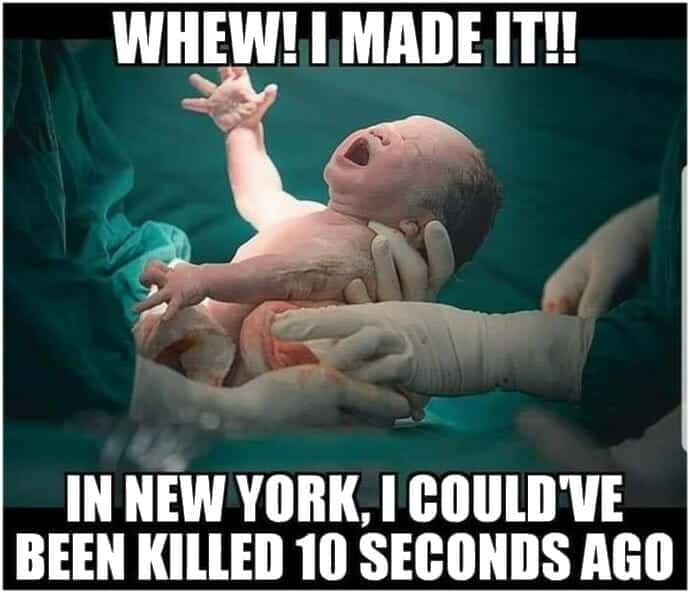 Shortly thereafter, a reader posted this short response an a link:
By the by. That article is probably the most many read about the abortion debate. I doubt they would have read "Grand Illusions: The Legacy of Planned Parenthood," or, "Killer Angel: A Short Biography of Planned Parenthood's Founder, Margaret Sanger." Or "Pro-Life Answers to Pro-Choice Arguments," or, "The Case for Life: Equipping Christians to Engage the Culture." Neither do they watch or listen to women who survived abortions, like, Gianna Jessen, or Rebecca Keissling. Or listen to presentations LIKE THESE:
Why complicate things with history and facts and debate. But I digress. Here is my response:
Another friend posted at the same time:
So now Virginia is doing the same as New York… Virginia could soon be joining New York in repealing restrictions on abortion, including terminations up until the moment of birth, under the provisions of a bill backed by Governor Ralph Northam and a substantial number of Democratic lawmakers. The Repeal Act, introduced as HB2491 by Delegate Kathy Tran (D-Springfield), would repeal restrictions on third trimester abortions, allow abortion doctors to self-certify the necessity of late term procedures, eliminate informed consent requirements, repeal abortion clinic health and safety standards, permit late term abortions to be performed in outpatient clinics, remove ultrasound requirements, and eliminate Virginia's 24 hour waiting period.
NATIONAL REVIEW has the transcript for those wishing to read the exchange: