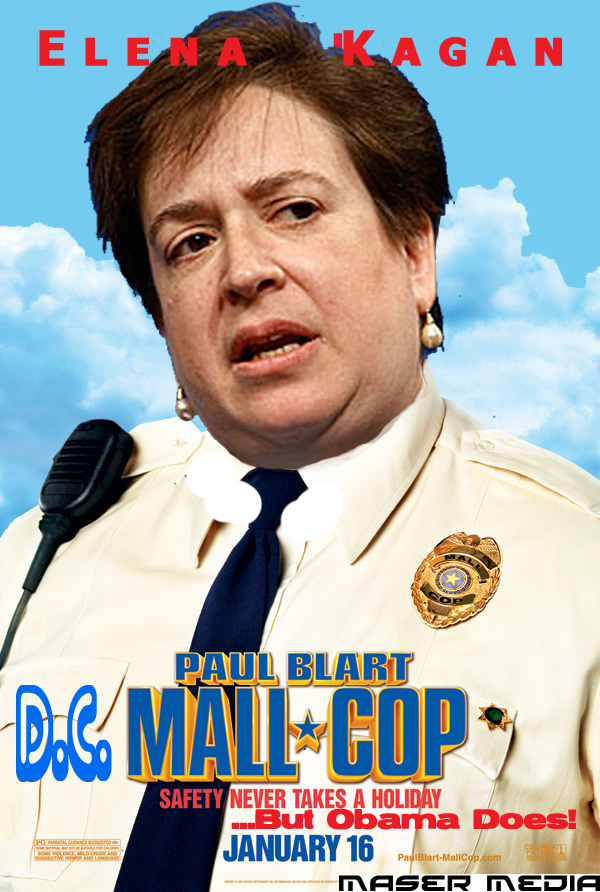 HotAir has a post regarding the involvement of Supreme Court Justice Elena Kagan in the writing of/defense of Obama-Care. Here is some of the work done over at Judicial Watch:
According to a January 8, 2010, email from Neal Katyal, former Deputy Solicitor General (and current Acting Solicitor General) to Brian Hauck, Senior Counsel to Associate Attorney General Thomas Perrelli, Kagan was involved in the strategy to defend Obamacare from the very beginning:
Subject: Re: Health Care Defense:
Brian, Elena would definitely like OSG [Office of Solicitor General] to be involved in this set of issues…we will bring in Elena as needed. [The "set of issues" refers to another email calling for assembling a group to figure out "how to defend against the…health care proposals that are pending."]
On March 21, 2010, Katyal urged Kagan to attend a health care litigation meeting that was evidently organized by the Obama White House: "This is the first I've heard of this. I think you should go, no? I will, regardless, but feel like this is litigation of singular importance."
In another email exchange that took place on January 8, 2010, Katyal's Department of Justice colleague Brian Hauck asked Katyal about putting together a group to discuss challenges to Obamacare. "Could you figure out the right person or people for that?" Hauck asked. "Absolutely right on. Let's crush them," Katyal responded. "I'll speak with Elena and designate someone."
However, following the May 10, 2010, announcement that President Obama would nominate Kagan to the U.S. Supreme Court, Katyal position changed significantly as he began to suggest that Kagan had been "walled off" from Obamacare discussions.
For example, the documents included the following May 17, 2010, exchange between Kagan, Katyal and Tracy Schmaler, a DOJ spokesperson:
Shmaler to Katyal, Subject HCR [Health Care Reform] litigation: "Has Elena been involved in any of that to the extent SG ]Solicitor General's] office was consulted?…
Katyal to Schmaler: "No she has never been involved in any of it. I've run it for the office, and have never discussed the issues with her one bit."
Katyal (forwarded to Kagan): "This is what I told Tracy about Health Care."
Kagan to Schmaler: "This needs to be coordinated. Tracy you should not say anything about this before talking to me."
Included among the documents is a Vaughn index, a privilege log which describes records that are being withheld in whole or in part by the Justice Department. The index provides further evidence of Kagan's involvement in Obamacare-related discussions.
HotAir puts a timeline together in regards to the above info:
Just so we're straight on the timeline here: On March 21, the day ObamaCare was passed, Katyal is inviting Kagan to strategy sessions about the new law. On April 9, John Paul Stevens resigns and speculation erupts about Kagan succeeding him. On May 17, Katyal is suddenly telling people that Kagan's never been involved in anything — even though she is, in fact, the solicitor general of the United States and even though he explicitly invited her to a meeting about the law less than two months earlier — and Kagan is warning people via e-mail to make sure everyone has their story straight on what she knew by "coordinating." Is that about right? I want to make sure we're all square on this nonsense for when the mandate challenge finally reaches the Court and we're told by her office that everything is magically copacetic.