I posted the following Tweet on my FB…. and I got this: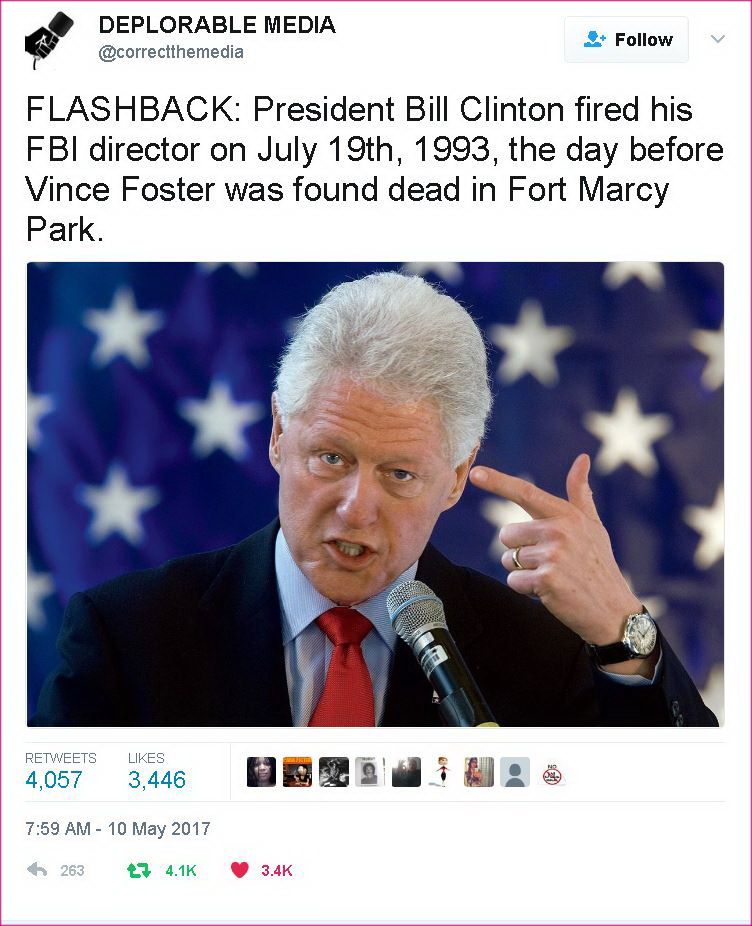 Now. Knowing the person who made the comment and how he thinks, he was somehow — surely — connecting a belief in Vince Foster being a conspiracy (cover up) to my comparison. He would be wrong. Whatever you think of Vince Fosters death, it has no bearing on the media attention and narrative from then and now.
I simply responded:
These reporters, columnists, talking-heads all sound like Jerry Falwell (CNN MELTSDOWN):
What a joke the media has become. Forget the professional Democrat politician… the regular Nancy and Joe Bloe dislike Comey a lot… because of this:
B-U-T N-O-W he is their martyr. Oh what a difference a day makes. RUSH LIMBAUGH thinks Trump is trolling the media… something I don't think this is Presidential, if true. But this is the state of politics as I type. Comey. unlike the Left, is a man!
POST-SCRIPT: I find it comical that the Left says Trump just blurts out senescence when he speaks about topics, people, or his job. BUT THEN have a video of him saying he respects Comey for what he did with opening up the email case against her. Either Trump doesn't know what he says or makes vapid statements… or the opposite.