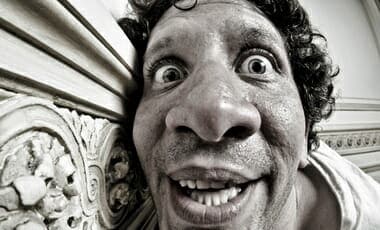 "It's about forcing progressive beliefs onto everyone else with fear and intimidation."
More via MOONBATTERY: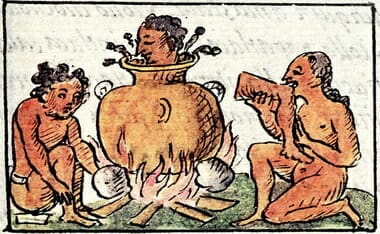 UPDATE!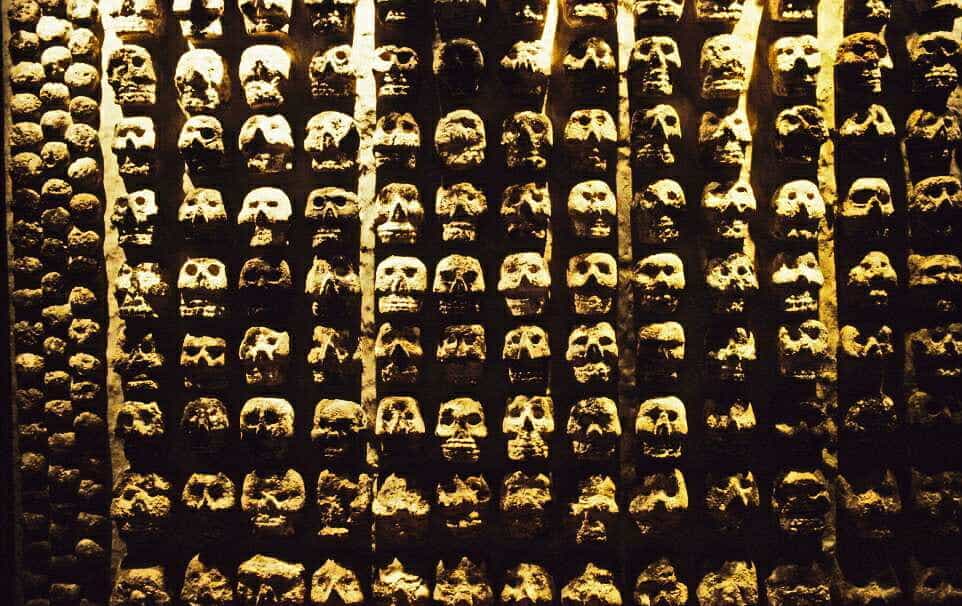 The DAILY MAIL informs us of the utter devastation of human sacrifice the Aztecs "enjoyed" — and why the cartels are the way they are. They are really a death cult version (Santa Muerte [watch your volume, video starts playing automatically at link]) of this early history:
(The Below Was Posted Oct, 2017)
This is a combining of three previous posts to make it easier for those looking for refutation to the Left's understanding of Columbus Day. Another resource is this excellent video.
The following conglomeration of responses to two seperate persons in a LONGER VIDEO where some Native-Americans express their "dislike" of Christopher Columbus.
Subjects dealt with are:
So the above video show that Christopher Columbus, the Spaniards, nor even Hitler reached the amount of terrorism on people quite like the pre-Colombian indigenous people of the Americas. Here is a small portion from a paper I wrote detailing some of this, followed by an excerpt from a site detailing some of this:
The first time I ran into information noting the incredibly evil culture, and how it was ultimately defeated (showing, absolute greed can still have VERY positive aspects to it), was a post on ROTTEN.COM
---
On June 23, 1865, in what was the last land battle of the war, Confederate Brigadier General and Cherokee Chief, Stand Watie, finally surrendered his predominantly Cherokee, Oklahoma Indian force to the Union. He was the last Confederate General "standing."
…

That same month, Watie's command surprised a group of soldiers that included troops from the 79th U.S. Colored Infantry who were cutting hay for livestock at the fort. Instead of accepting the surrender of the African Americans, the Confederates killed 40 of them. Such exploits earned Watie promotion to brigadier general

… (HISTORY BUFF)
One should see my stuff on the topics as well:
THE FEDERALIST has this excellent article that should be read in full:
Two more cannibal cases:
☢ Canadian Gay Porn star who cut off man's torso, and ate his body parts was bullied as a schoolkid
☢ Kenyan immigrant in U.S. attending university in Maryland, kills and dismembers other man, eats his body parts in Baltimore suburb
Do not click the photo of the victim to the right UNLESS you wish to see a photo of the aftermath taken from the emergency room in Miami from that cannibalism attack.
The Daily Mail has the best story on this, they write some bullet points that should get the person who enjoys real life crime stories drawn in:
————————————
Revealed: Victim of 'Miami Cannibal' was star student at elite New York high school – as shocking new video shows he was STILL conscious during EIGHTEEN-minute attack
Rudy Eugene, 31, tore into victim's face with his teeth and growled

Police believe he may have taken 'bath salts,' a potent new drug

Images have been released of Ronald Poppo, 65, recovering in Miami hospital

75 per cent of victim's face chewed off in 'some of the most horrific injuries staff have ever encountered'

Was still conscious when he was stretchered off to hospital

Investigators trying to piece together last hours of Eugene's life
The homeless man whose face was eaten off by the 'Miami cannibal' during a horrific, 18-minute attack was a star student at a prestigious New York school before he became a down-and-out.
A yearbook picture of Ronald Poppo was obtained by the New York Daily News, who reported the victim was in the Latin Club and worked in the guidance office at Stuyvesant High School before he became homeless.

According to his long record of petty arrests, he spent the last four decades in Florida and nothing is yet known about how his tragic fall from grace from top student to a life on the streets.
The Daily Mail article has a pixelated version of the graphic photo I offer on my Live Leak account.