You can get many of the below at REDBUBBLE. I have a storefront there (click graphic to jump to my store).

All stickers below are $10. I suggest watching all these videos on how to apply stickers, but because the COEXIST sticker is thin and a bit long, I would follow this videos technique for it. (More are here, here, and here.) I am not an Amazon fulfillment center. I have two jobs and will get these ordered stickers out as soon as possible after ordered.
I HAVE A DONATION BUTTON SET UP. The red text above the stickers denotes the sticker you wish to purchase, add the description, and your mailing address.
Since I am a "freemarketeer," I have created the EVOLUTION of both parties. Keep in mind that the newer edition of the below graphics has better stars (not rounded ends but pointed).

EVOLUTION REPUB to DEM

The evolution stickers are 12-inches in length. Here Is The Sticker On My Van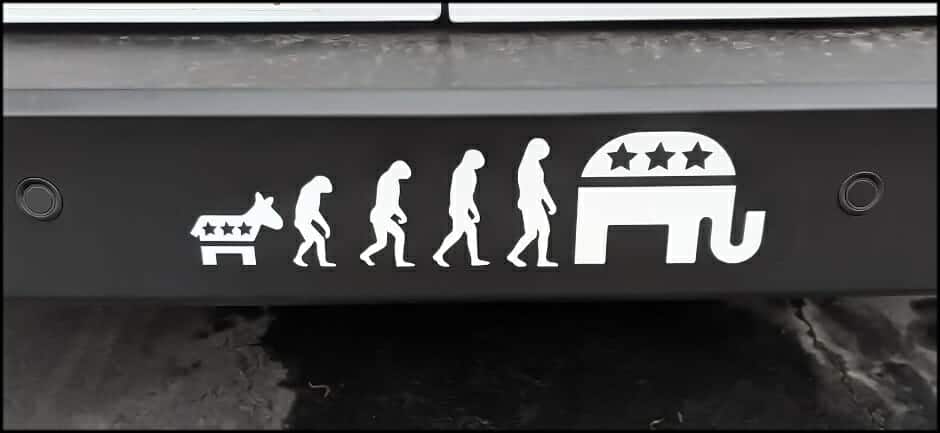 Here are some of my stickers on my old van: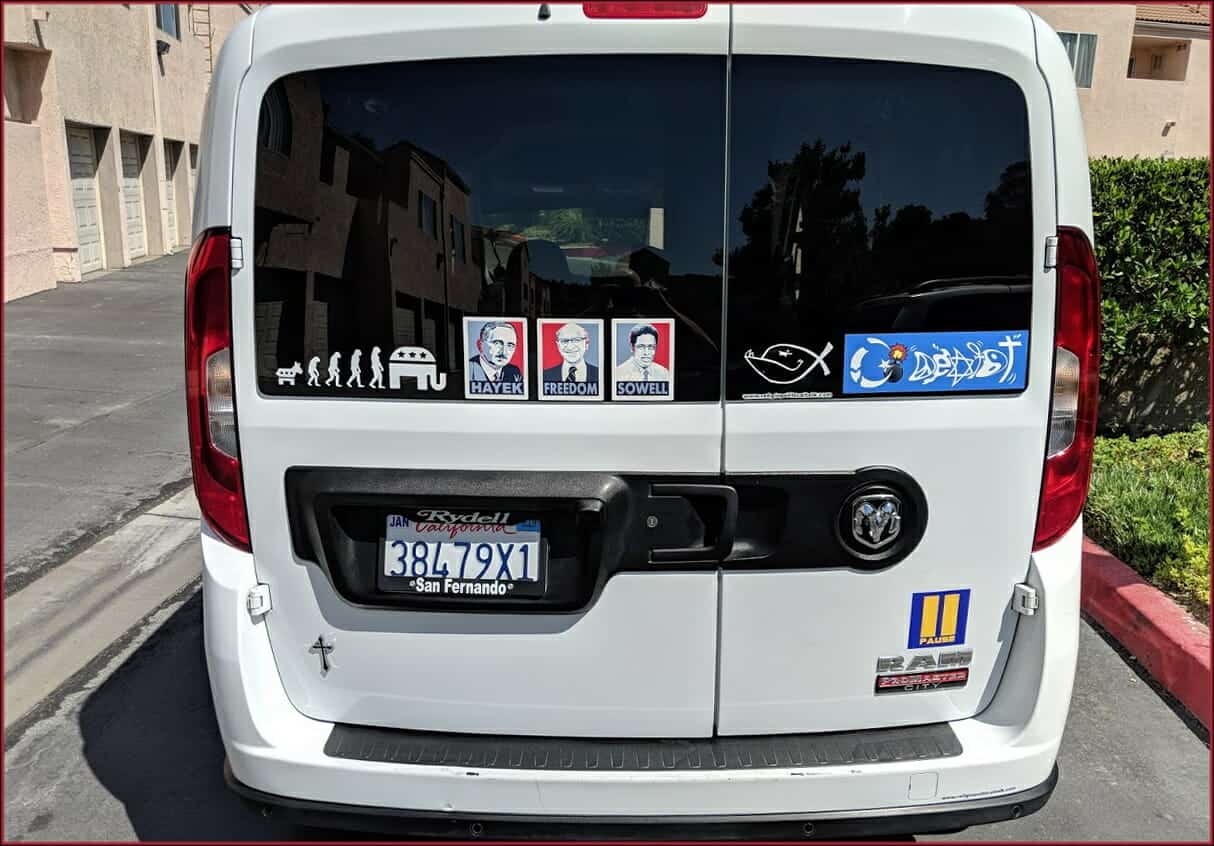 My COEXIST response — pictured above — is 13-inches in length. I will post a video explaining a bit of the reason for it.
COEXIST

Here is the video.
Of course my favorite sticker is the Christian fish… made a little meaner (2 Corinthians 10:4):
FISH (when making a note — specify white or black)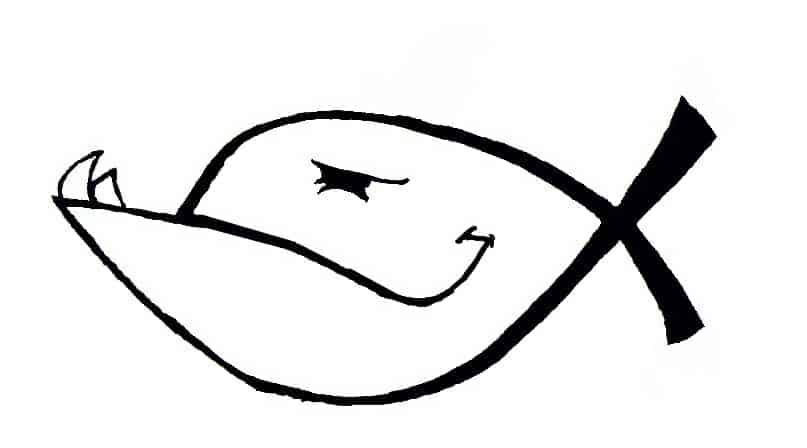 I have black and white versions (they are about 5-inches in length):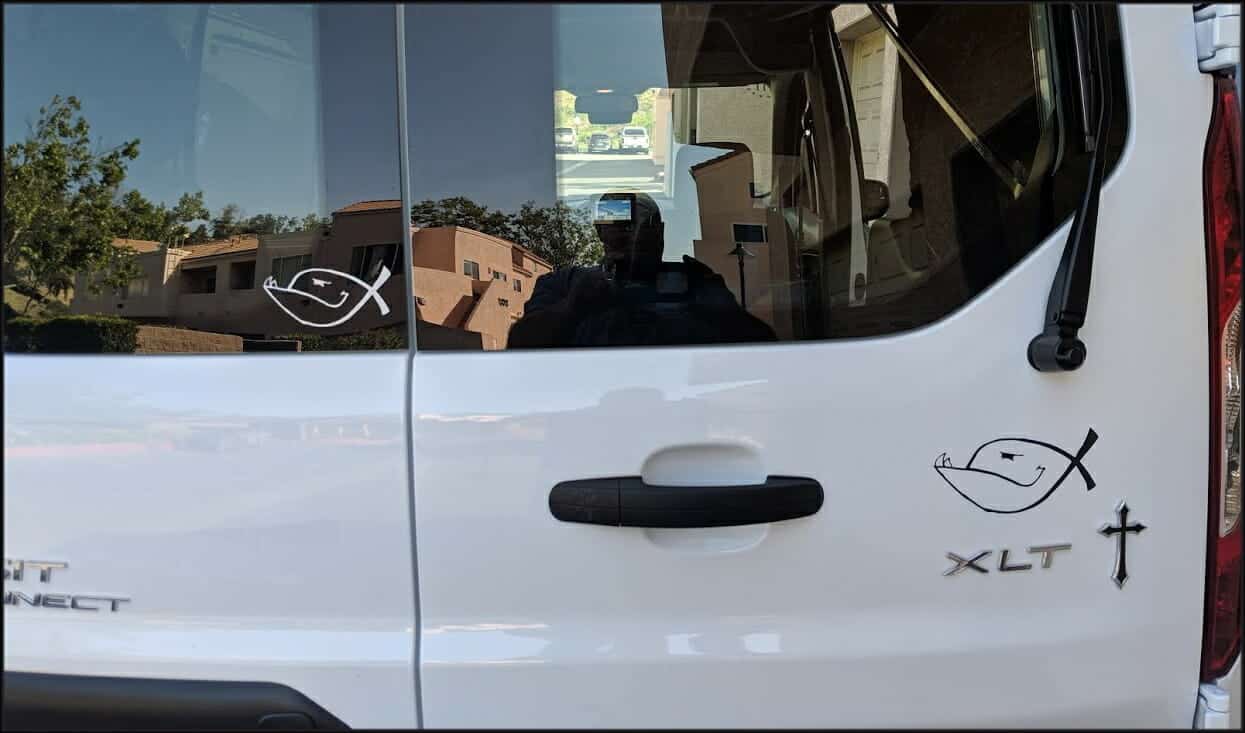 And finally, my response to the "equal" sign. A friend explained that the equal sign looks like a "pause" button on a remote control. So this is my rendition of it:
PAUSE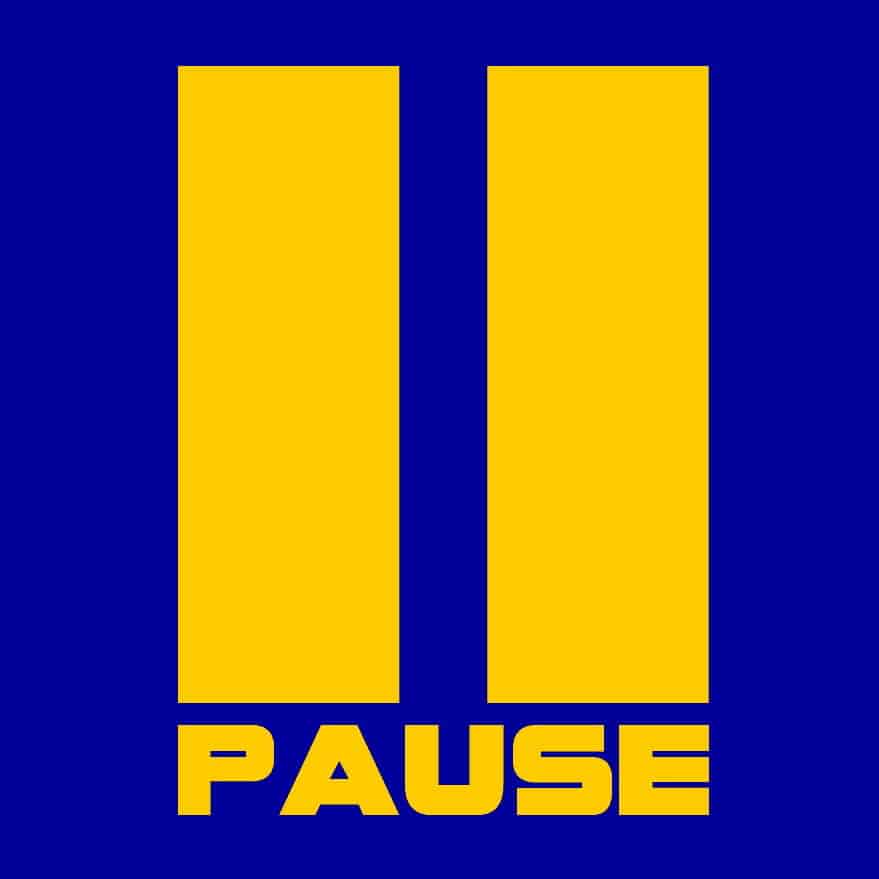 On my older van: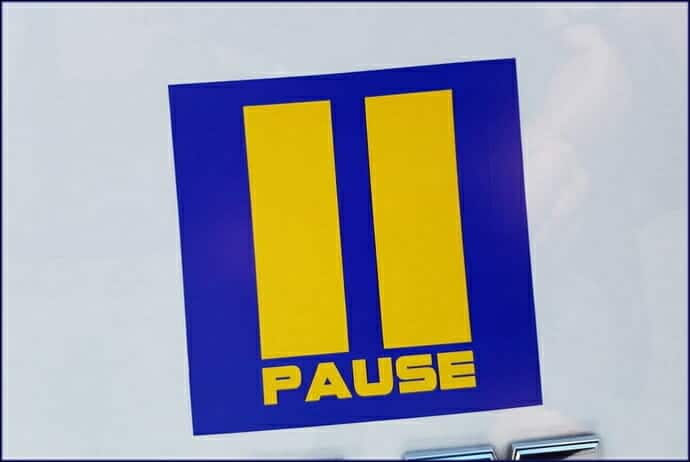 Party Democrat Republican Evolution Bumper Sticker Political Christian Fish Same-Sex Marriage Gay Same Sex Pause Equal Equality COEXIST Islam World Religions Religion Ecumenical Ecumenism