A crazy story from Gay Patriot! (At the bottom you will see that taxpayers fund this shite):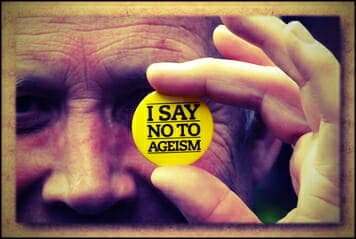 A 52 year old man is insisting that he identifies as a six-year-old girl, and everybody is required to indulge his mental illness.
In an interview with the gay news site The Daily Xtra, Stefonknee (formerly Paul) Wolscht details his struggles with being a male-to-female transgender person.
The Daily Xtra video, however, glosses over a tiny bit of important information about Wolscht: he thinks he is actually a six year-old girl—not just a woman, but a six year-old girl…
Just remember, to the Social Left, "Stefonknee" is normal. It's Christian people living in the suburbs, holding down a job, who maybe own a gun or two, who are the worst threat to society evers.
The new norm on the Left… but NEVER in my mind:
…At age 46, Wolscht deserted his wife and his seven children to live his "true" life.
"There's days I forget my past," Wolscht says. "I can actually go a week without even thinking about what was before."
"I can't deny I was married. I can't deny I have children," Wolscht admits. "But I've moved forward now and I've gone back to being a child. I don't want to be an adult right now and I just live my life like I couldn't when I was in school."
Wolscht is not speaking in an abstract sense. He actually wants to be a child.
He explains, "Well, I have a mummy and a daddy. [An] adopted mummy and daddy who are totally comfortable with me being a little girl. And their children, and their grandchildren, are totally supportive. In fact, her youngest granddaughter… When I was eight. A year ago, I was eight, and she was seven. And she said to me, 'I want you to be the little sister, so I'll be nine.' I said, 'Well, I don't mind going to six.' So I've been six ever since."…
This now "adds" to my "Trans" topics. And I thought I was all "trannied out"! The "official" name for this "malady" is: paraphilic infantilism (dumb!):
This is with thanks to a comment (by TnnsNe1) on Gay Patriots story, via ABC:
Adult Baby' Cleared of Fraud, Still Getting Social Security Checks
The California man who lives his life as an "adult baby," complete with adult diapers, bottles, a crib and a mother-figure caregiver, says he has been cleared from suspicion of Social Security fraud and will continue to receive his disability checks.
Stanley Thornton, Jr. has a condition called paraphilic infantilism that involves role-playing as an infant. Though paraphilic infantilism is a sexual fetish for some, Thornton explains on his website that he pretends to be a baby because it makes him feel "safe" and helps him cope with the post traumatic stress he suffers from physical and sexual abuse he suffered as a child.
After Thornton's lifestyle was showcased on National Geographic's television show "Taboo," Sen.  Tom Coburn, R-Okla., accused him of defrauding Social Security  because the episode shows him exhibiting work skills such as building a high chair and operating his website.
John Hart, a spokesman for Coburn, told the Washington Times that the senator, also a doctor, questioned how  "a grown man who is able to design and build adult-sized baby furniture is eligible for disability benefits."
Faced with the possibility of losing his source of income, Thornton threatened suicide when questioned on the matter by the Times.
In August, however, Thornton reported on his website that his disability had been cleared and the Social Security administration confirmed that his disabilities are "continuing." He will continue to receive the $860 monthly checks from the agency that he lives on….
More Gay Patriot comments:
"As a 6yo girl he has to watch out for moslems. Moohamad had a small enough Willey he married a 6yo." ~ Comment by Steve

"Fetishes are apparently becoming the new "minority." Waiting for the state to start sanctioning consensual slave contracts in the BDSM communities." ~ Comment by melle1228
And then there is this:
LOOKING at Jess's collection of dummies and sippy cups, you'd be forgiven for thinking the pretty 21-year-old from Florida had a baby of her own to care for. But Jess's collection of babygrows aren't sized for a newborn – they are designed with her 5ft 5in frame in mind. As an 'adult baby', Jess likes to wear nappies, drink from bottles and 'regress' back to her infancy. A sexual abuse survivor, Jess, who lives in Lakeland, Florida with her 24-year-old boyfriend, David, says that regressing has helped her make peace with her troubled childhood. Now a confident and happy young woman, Jess says wearing diapers, babygrows and drinking from bottles has done more for her self-esteem than years of traditional therapy and medication.