Are there physiological differences between the sexes that would naturally (or by design) cause one sex to excel in one aspect and not in another? In this short presentation, one lie of 12, you will see an exposing of how politically-correct feminists have undermined what otherwise is common sense.
For more information on this topic as well as others, see The 12 Biggest Lies. They are also on FaceBook.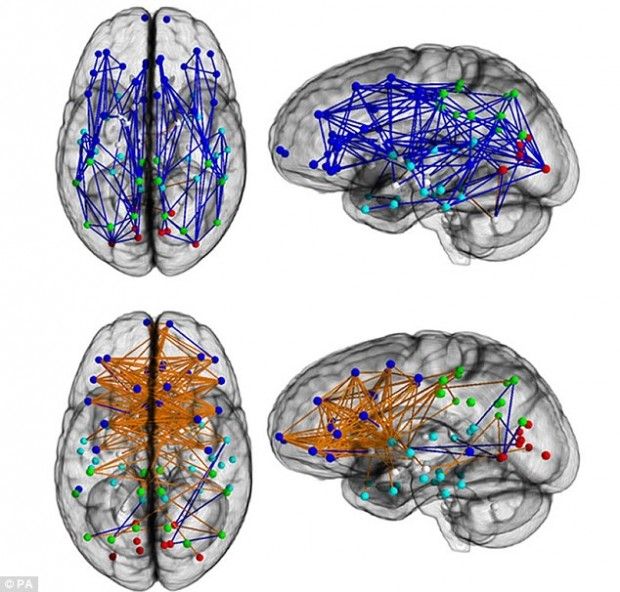 The participants were split into three age groups, aged eight to 13, 13 and four months to 16, and 17 to 22. The youngest group's brains showed far less difference than those of the older two.
————————————————-
In one of the largest studies looking at the "connectomes" of the sexes, Ragini Verma, PhD, an associate professor in the department of Radiology at the Perelman School of Medicine at the University of Pennsylvania, and colleagues found greater neural connectivity from front to back and within one hemisphere in males, suggesting their brains are structured to facilitate connectivity between perception and coordinated action. In contrast, in females, the wiring goes between the left and right hemispheres, suggesting that they facilitate communication between the analytical and intuition.
"These maps show us a stark difference–and complementarity–in the architecture of the human brain that helps provide a potential neural basis as to why men excel at certain tasks, and women at others," said Verma.
For instance, on average, men are more likely better at learning and performing a single task at hand, like cycling or navigating directions, whereas women have superior memory and social cognition skills, making them more equipped for multitasking and creating solutions that work for a group. They have a mentalistic approach, so to speak.
Past studies have shown sex differences in the brain, but the neural wiring connecting regions across the whole brain that have been tied to such cognitive skills has never been fully shown in a large population.
Dennis Prager point out that "many in the university are not even intellectually open in the natural sciences if an idea may clash with Left-wing opinion." He continues,
In a talk before fellow economists, the same Lawrence Summers, when he was president of Harvard University (he had been secretary of the Treasury under President Bill Clinton), addressed the issue of why there were so many fewer women than men in some areas of science, in math, and in engineering. He suggested that among other reasons, one might be that women's brains are less suited to these subjects than men's brains. More than one hundred Harvard professors signed a petition against President Summers, Left-wing alumni threatened not to give any more money to Harvard, and the vast majority of Harvard's professors kept a cowardly silence while their colleagues sought to suppress completely respectable intellectual inquiry. Consequently, President Summers felt forced to apologize. In the year 2005, nearly four centuries after Galileo was forced by the then-dominant Catholic Church to recant observable scientific facts about our solar system, the president of Harvard University, an institution whose motto is Veritas ("Truth"), was forced by the now-dominant Left to recant observable facts about men and women.
Still the Best Hope: Why the World Needs American Values to Triumph (New York, NY: Broadside Books, 2012), 102-103.
The Atlantic Monthly adds their thoughts on the matter:
Like religious fundamentalists seeking to stamp out the teaching of evolution, feminists stomped Harvard University President Lawrence Summers for mentioning at a January 14 academic conference the entirely reasonable theory that innate male-female differences might possibly help explain why so many mathematics, engineering, and hard-science faculties remain so heavily male.
Unlike most religious fundamentalists, these feminists were pursuing a careerist, self-serving agenda. This cause can put money in their pockets.
Summers's suggestion—now ignominiously retracted, with groveling, Soviet-show-trial-style apologies—was that sex discrimination and the reluctance of mothers to work 80 hours a week are not the only possible explanations for gender imbalances in the math-science area. He noted that high school boys have many more of the highest math scores than girls, and suggested that this might reflect genetic differences. He also stressed the need for further research into all three possible explanations.
The foul brute may as well have rapped that women are "hos," or declared that they should be kept barefoot and pregnant. The most remarkable feminist exercise in self-parody was that of MIT biology professor Nancy Hopkins, who famously told reporters that she "felt I was going to be sick," that "my heart was pounding and my breath was shallow," that "I just couldn't breathe, because this kind of bias makes me physically ill," and that she had to flee the room because otherwise "I would've either blacked out or thrown up."
Such fatuous feminist fulminations have been good fun, as have the eviscerations of Hopkins as a latter-day "Victorian maiden exposed to male coarseness, [who] suffers the vapors and collapses on the drawing room carpet in a heap of crinolines," in the words of George Will. (More on Hopkins below.) But most of the commentary has glossed over one important point:
For all its foolishness and irrationality, the feminist hysteria about Summers furthers the career agendas of feminists who seek thinly veiled job preferences or quotas for themselves and their friends. Such preferences are most easily justified as a remedy for male bias. And bias can more easily be blamed for gender imbalances if the possibility that more men than women are gifted with math-science brilliance is banished from public discourse.
This feminist-careerist agenda is conveniently ignored by the less hysterical critics of Summers, who make no claim that he said anything inaccurate but nonetheless reproach him for what a Los Angeles Times editorial portrayed as a gratuitous and insensitive ego trip. To the contrary, until his disgraceful capitulation to the power of political correctness, Summers was making a much-needed effort to break the self-serving feminist-careerist stranglehold on honest discussion of gender imbalances….
WebMD comments on the science involved:
Recent studies highlight a long-held suspicion about the brains of males and females. They're not the same. So how does the brain of a female look and function differently from a male's brain, and what accounts for these differences?
Disparities Start Early in Life
Scientists now know that sex hormones begin to exert their influence during development of the fetus. A recent study by Israeli researchers that examined male and female brains found distinct differences in the developing fetus at just 26 weeks of pregnancy. The disparities could be seen when using an ultrasound scanner. The corpus callosum — the bridge of nerve tissue that connects the right and left sides of the brain — had a thicker measurement in female fetuses than in male fetuses.
Observations of adult brains show that this area may remain stronger in females. "Females seem to have language functioning in both sides of the brain," says Martha Bridge Denckla, PhD, a research scientist at Kennedy Krieger Institute.
Consider these recent findings. Researchers, using brain imaging technology that captures blood flow to "working" parts of the brain, analyzed how men and women process language. All subjects listened to a novel. When males listened, only the left hemisphere of their brains was activated. The brains of female subjects, however, showed activity on both the left and right hemispheres.
This activity across both hemispheres of the brain may result in the strong language skills typically displayed by females. "If there's more area dedicated to a set of skills, it follows that the skills will be more refined," says David Geary, PhD, professor of psychological sciences at the University of Missouri.
As a whole, girls outperform boys in the use of language and fine motor skills until puberty, notes Denckla. Boys also fall prey to learning disabilities more frequently than girls. "Clinics see a preponderance of boys with dyslexia," Denckla tells WebMD. ADHD also strikes more boys than girls. The symptoms displayed by girls and boys with ADHD differ, too. Girls with ADHD usually exhibit inattention, while affected boys are prone to lack of impulse control. But not all differences favor girls.
Boys generally demonstrate superiority over female peers in areas of the brain involved in math and geometry. These areas of the brain mature about four years earlier in boys than in girls, according to a recent study that measured brain development in more than 500 children. Researchers concluded that when it comes to math, the brain of a 12-year-old girl resembles that of an 8-year-old boy. Conversely, the same researchers found that areas of the brain involved in language and fine motor skills (such as handwriting) mature about six years earlier in girls than in boys…
[....]
Geary suggests that women use language skills to their advantage. "Females use language more when they compete. They gossip, manipulate information," he says. Geary suggests that this behavior, referred to as relational aggression, may have given females a survival advantage long ago. "If the ability to use language to organize relationships was of benefit during evolutionary history, and used more frequently by women, we would expect language differences to become exaggerated," he tells WebMD. Women also use language to build relationships, theorizes Geary. "Women pause more, allow the other friend to speak more, offer facilitative gestures," he says.
When it comes to performing activities that require spatial skills, like navigating directions, men generally do better. "Women use the cerebral cortex for solving problems that require navigational skills. Men use an entirely different area, mainly the left hippocampus — a nucleus deep inside the brain that's not activated in the women's brains during navigational tasks," Geary tells WebMD. The hippocampus, he explains, automatically codes where you are in space. As a result, Geary says: "Women are more likely to rely on landmark cues: they might suggest you turn at the 7-11 and make a right at the church, whereas men are more likely to navigate via depth reckoning — go east, then west, etc."….
(WebMD)
Another brain website comments:
…The female and male brain is different and the two brains process information differently. The good news is that with some conscious effort communication can be enhanced between the brains and frustrations lowered.
In general, female brains tend to employ both sides of their brain to process information while male brains tend to rely primarily on their dominant or language side to process. As the dominant hemisphere tends to be analytic, problem solving, task oriented, detailed, and verbal this helps to explain male behavior. A female brain can also process in this manner, but the non-dominant hemisphere that can process emotion, meaning without words, empathy, tone, and disposition is also engaged by the female.
Perhaps this helps to explain why females enjoy shopping while most men view it as a chore, women vote differently than males, men and women struggle communicating with each other, and men do not understand psychotherapy. Men tend to be more isolative, less talkative, and focused on solution. Women tend to be more group oriented, more talkative, and focused on the means and not necessarily the ends. This gets played out in the U.S. at this time as women and men tend to view the same debate between candidates differently (men tend to focus on content and women both content and style)…
They are smart creatures… I wonder if the dolphin was laughing a bit?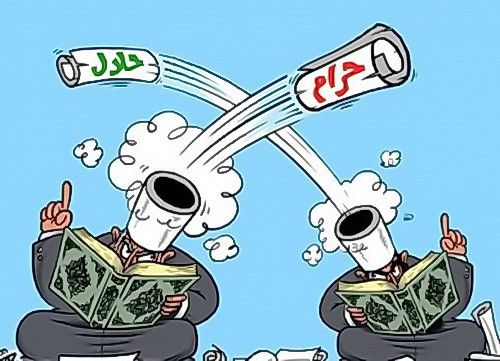 Strange Fatwas via Jihad Watch… this is as backwards a religious culture — well — as you could EVA get!
This fatwa is reminiscent of this from Iraq in 2007: "al-Qaida has warned street vendors not to place tomatoes beside cucumbers because the vegetables are different genders."
"Fatwa: Women who swim in the sea commit adultery, should be punished," from India Today, November 28 (thanks to all who sent this in):
"When a woman goes swimming, as the word for sea is masculine, when "the water touches the woman's private parts, she becomes an 'adulteress' and should be punished." – Summary of a report titled "The misguided Fatwas of the Muslim Brotherhood and Salafis", as published in the Al Masry Al Youm.

A report by a committee set up by Al Azhar, one of the oldest and most prestigious Islamic universities in Cairo, to study the fatwas issued by the Muslim Brotherhood and Salafis reveals how Islamists view women.

The findings of the committee's report were published in the Egyptian newspaper Al Masry Al Youm. In all, the committee studied 51 fatwas issued by the Brotherhood and the Salafis during President Mohamed Morsi's tenure.

According to the report, "the fatwas issued by both groups (the Muslim Brotherhood and Salafis) regard women as strange creatures who are created solely for sex. They considered the voices of women, their looks and presence outside the walls of their homes an 'offence'. Some even went as far as to consider women as a whole offensive."
"100 million people get their insurance from Medicare and Medicaid, 171 million get it from their employers," Will said. "Watch the employers. Because if they start dumping people into Medicare and into Medicaid, and the doctors then say, 'The burdens are too high, and the reimbursement is too low, we're not seeing Medicaid patients,' then all hell is going to break loose."
This comes via Moonbat:
(Lifesite) An openly homosexual teenager, who was given a position as an "adviser" to Phoenix Mayor Greg Stanton and honored by President Barack Obama at a White House "gay pride" dinner, has been indicted on more than a dozen counts of sexual misconduct with a minor under the age of 15.
Caleb Laieski, now 18, was 17 at the time of the alleged abuse. His alleged victim, a close friend he met on TrevorSpace (a social media site for children and young adults aged 13-24 who have an interest in homosexuality), was only 14 at the time. The younger boy said the sex was consensual, but that he felt "pressured" to participate. However, Arizona law says no one younger than 15 is capable of giving consent.
In an unusual twist, Laieski is also considered a victim in the case, since at least some of the charges stem from a three-way sexual encounter the boys had with 43-year-old Chris Wilson, an openly homosexual Phoenix police officer who was arrested more than a year ago and is now in jail awaiting trial for his role in the abuse of both children. Although Laieski was a minor at the time, his participation in sex acts with the younger boy violate state law, which says it is a crime for older minors to have sexual contact with children under the age of 15.
Laieski rose to national prominence after he and a 35-year-old friend, Casey Cameron, sent e-mails to 5,000 Arizona schools in 2011 demanding special protections for gay students and threatening legal action if they failed to bring their policies in line with his demands. …
Initially, investigators saw Laieski only as a victim in the case, but police records show that Laieski actively pressured his young friend not to tell anyone about the abuse in order to protect his rising star from being tarnished, even after the younger boy became suicidal.
Below is a video of Caleb talking about the bullying of children… something he effectively did in the above story, as well as an older man doing the same with them. Homosexuality almost always has a boy being abused by older men, I would be curious to know if the younger man had a family member or family friend that took advantage of him sexually prior to him being 14… something one gay writer challenged the gay community about:
….and now all manner of sexual perversion enjoys the protection and support of once what was a legitimate civil-rights effort for decent people. The real slippery slope has been the one leading into the Left's moral vacuum. It is a singular attitude that prohibits any judgment about obvious moral decay because of the paranoid belief that judgment of any sort would destroy the gay lifestyle, whatever that is…. I believe this grab for children by the sexually confused adults of the Gay Elite represents the most serious problem facing our culture today…. Here come the elephant again: Almost without exception, the gay men I know (and that's too many to count) have a story of some kind of sexual trauma or abuse in their childhood — molestation by a parent or an authority figure, or seduction as an adolescent at the hands of an adult. The gay community must face the truth and see sexual molestation of an adolescent for the abuse it is, instead of the 'coming-of-age' experience many [gays] regard it as being. Until then, the Gay Elite will continue to promote a culture of alcohol and drug abuse, sexual promiscuity, and suicide by AIDS.
Tammy Bruce, The Death of Right and Wrong: Exposing the Left's Assault on Our Culture and Values (Roseville: Prima, 2003), 90, 99.
This UPDATE comes via Gay Patriot, and I have been waiting for this to come down his typically late pipeline of stories (GP would be more current if he read my stuff):
[....]
An openly homosexual teenager, who was given a position as an "adviser" to Phoenix Mayor Greg Stanton and honored by President Barack Obama at a White House "gay pride" dinner, has been indicted on more than a dozen counts of sexual misconduct with a minor under the age of 15.
So, this Caleb Laieski fellow was feted by Obama, and the gay activist community, of course. And at some point, decided to set up three-way with himself, a 14 year old boy, and a middle-aged Phoenix cop. And when the boy decided to report this to the authorities, Laieski's primary concern was protecting his career as a rising star in the gay activist/Democrat party.
"Can you please come with me?" the boy begged Laieski via iMessage. "I don't want to do this alone."

Laieski refused. "I can not do that," he said. "Reports are public record and I don't need that press. Nor does our city."

"Minors are not public record," the younger boy protested.

"Umm, documents can be requested, absolutely," Laieski replied. "I have a phone call with the Secretary of HHS about me working at the White House," he added. "I am not going to allow this to get in my way. I don't think you understand that reporting this [to the police] doesn't only affect Chris [Wilson]. It defiantly [sic] would affect me as well."
This may be judgmental of me to say, but Laeiski sounds like a real POS.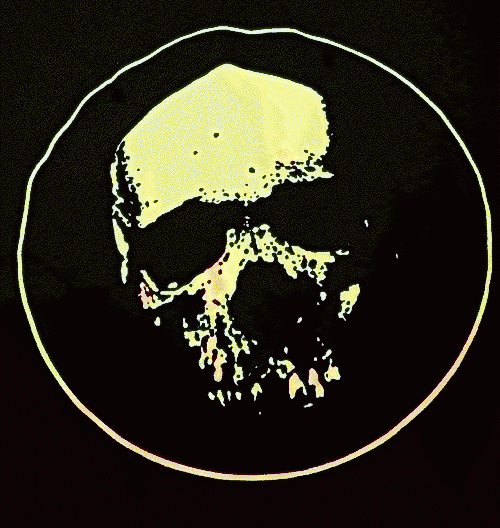 Gay Patriot bravely steps out on this subject and accepts the challenge… as any rational thinking conservatarian would:
The New York Times has noticed that bareback sex is a thing gay people are doing, which is breaking news from about the mid-1990′s when (according to Wikipedia) gay publications like The Advocate first took note of the phenomenon of gay men having unprotected sex and, in some cases, deliberately seeking HIV infection.
Anyway, the Times, perhaps after failing to find a celebrity to comment on the issue, goes to the next best source for information on epidemiology and behavioral psychology… an English professor from SUNY-Buffalo. Who provides this analysis:
What I learned in my research is that gay men are pursuing bareback sex not just for the thrill of it, but also as a way to experience intimacy, vulnerability and connection. Emotional connection may be symbolized in the idea that something tangible is being exchanged. A desire for connection outweighs adherence to the rules of disease prevention.
And some guys are apparently getting intimate, tangible, emotional connections 10-20 times a night in bathhouses.
It also seems that the readers of the NY Times, based on the comments, are in complete denial that this phenomenon exists, and think the author is just making it up to attack the gay community. Liberals choose to blame the recent dramatic increases in HIV infection rates on "the stigma attached to HIV." Um, excuse me, but don't stigmas usually make people avoid those things to which stigmas are attached?
In the real world, stigmatizing a behavior results in less of it: Which is why people don't use the N-word in public any more and smoking has declined as a social activity. When the social stigma is removed … as with HIV infection and teenage pregnancy … you get more of those things.
Bravo. I just wish to mention that this area of the body is not made for sex. And many will read the following and think that this is an attack on the humanity of the gay lifestyle/choice. It is not, it is a cry for gay men to become monogamous and cease having relations with the people they purport to love in that area. It is out of compassion, not hatred the following is pointed out:
…Homosexuals also continue to contract and spread other diseases at rates significantly higher that the community at large. These include syphilis, gonorrhea, herpes, hepatitis A and B, a variety of intestinal parasites including amebiases and giardiasis, and even typhoid fever (David G. Ostrow, Terry Alan Sandholzer, and Yehudi M. Felman, eds., Sexually Transmitted Diseases in Homosexual Men; see also, Sevgi O. Aral and King K. Holmes, "Sexually Transmitted Diseases in the AIDS Era," Scientific American). This is because rectal intercourse or sodomy, typically practiced by homosexuals, is one of the most efficient methods of transmitting disease. Why? Because nature designed the human rectum for a single purpose: expelling waste from the body. It is built of a thin layer of columnar cells, different in structure than the plate cells that line the female reproductive tract. Because the wall of the rectum is so thin, it is easily ruptured during intercourse, allowing semen, blood, feces, and saliva to directly enter the bloodstream. The chances for infection increases further when multiple partners are involved, as is frequently the case: Surveys indicate that American male homosexuals average between 10 and 110 sex partners per year (L. Corey and K. K. Holmes, "Sexual Transmission of Hepatitis A in Homosexual Men," New England Journal of Medicine; and, Paul Cameron et al., "Sexual Orientation and Sexually Transmitted Disease," Nebraska Medical Journal).
Not surprisingly, these diseases shorten life expectancy. Social psychologist Paul Cameron compared over 6,200 obituaries from homosexual magazines and tabloids to a comparable number of obituaries from major American Newspapers. He found that while the median age of death of married American males was 75, for sexually active homosexual American males it is 42. For homosexual males infected with the AIDS virus, it was 39. While 80 percent of married American men lived to 65 or older, less than two percent of the homosexual men covered in the survey lived as long
…these problems don't remain personal and private. The drive, especially since this issue is associated with the word "gay rights," is to make sure your worldview reflects theirs. To counter this effort, we must demand that the medical and psychiatric community take off their PC blinders and treat these people responsibly.  If we don't, the next thing you know, your child will be taking a "tolerance" class explaining how "transexuality" is just another "lifestyle choice"…. After all, it is the only way malignant narcissists will ever feel normal, healthy, and acceptable: by remaking society – children – in their image
Tammy Bruce, The Death of Right and Wrong: Exposing the Left's Assault on Our Culture and Values (Roseville: Prima, 2003), 92, 206.
In the black community, for example, one of the major factors in the degradation of that sub-culture is fatherlessness. In order to stop the devolving of young men into criminals, the black community would have to step up to the plate and accept responsibility for their own actions and change behavior… not blaming outside forces. Similarly, the gay community will have to battle their demons as well to help their subculture. See my Cumulative Case for some ideas of what these demons are.
Many years ago, Tammy Bruce reemphasized this dangerous, self-destructive notion and action:
….What a difference treatment makes! As researchers succeeded in developing ever more effective drugs, AIDS became—like gonorrhea, syphilis, and hepatitis B before it—what many if consider to be a simple "chronic disease." And many of the gay men who had heeded the initial warning went right back to having promiscuous unprotected sex here is now even a movement—the "bareback" movement—that encourages sex  without condoms. The infamous bathhouses are opening up again; drug use, sex parties, and hundreds of sex partners a year are all once again a feature of the "gay lifestyle." In fact, "sexual liberation" has simply become a code phrase for the abandonment of personal responsibility, respect, and integrity.
In his column for Salon.com, David Horowitz discussed gay radicals like the writer Edmund White. During the 1960s and beyond, White addressed audiences in the New York gay community on the subject of sexual liberation. He told one such audience that "gay men should wear their sexually transmitted diseases like red badges of courage in a war against a  sex-negative society." And did they ever. Then, getting gonorrhea was the so-called courageous act. Today, the stakes are much higher. That red badge is now one of AIDS suffering and death, and not just for gay men themselves. In their effort to transform society, the perpetrators are taking women and children and straight men with them.
Even Camille Paglia, a woman whom I do not often praise, astutely commented some years ago, "Everyone who preached  free love in the Sixties is responsible for AIDS. This idea that it was somehow an accident, a microbe that sort of fell from  heaven—absurd. We must face what we did."
The moral vacuum did rear its ugly head during the 1960s with the blurring of the lines of right and wrong (remember "situational ethics"?),  the sexual revolution, and the consequent emergence of the feminist and gay civil-rights movements. It's not the original ideas of these movements, mind you, that caused and have perpetuated the problems we're discussing. It was and remains the few in power who project their destructive sense of themselves onto the innocent landscape, all  the while influencing and conditioning others. Today, not only is the blight not being faced, but in our Looking-Glass world, AIDS is romanticized and sought after….
Tammy Bruce, The Death of Right and Wrong: Exposing the Left's Assault on Our Culture and Values (Roseville: Prima, 2003), 96-97.
And take note I talk about the nihilistic culture in the gay community in a more philosophical and religious sense than most places, from my chapter in my book: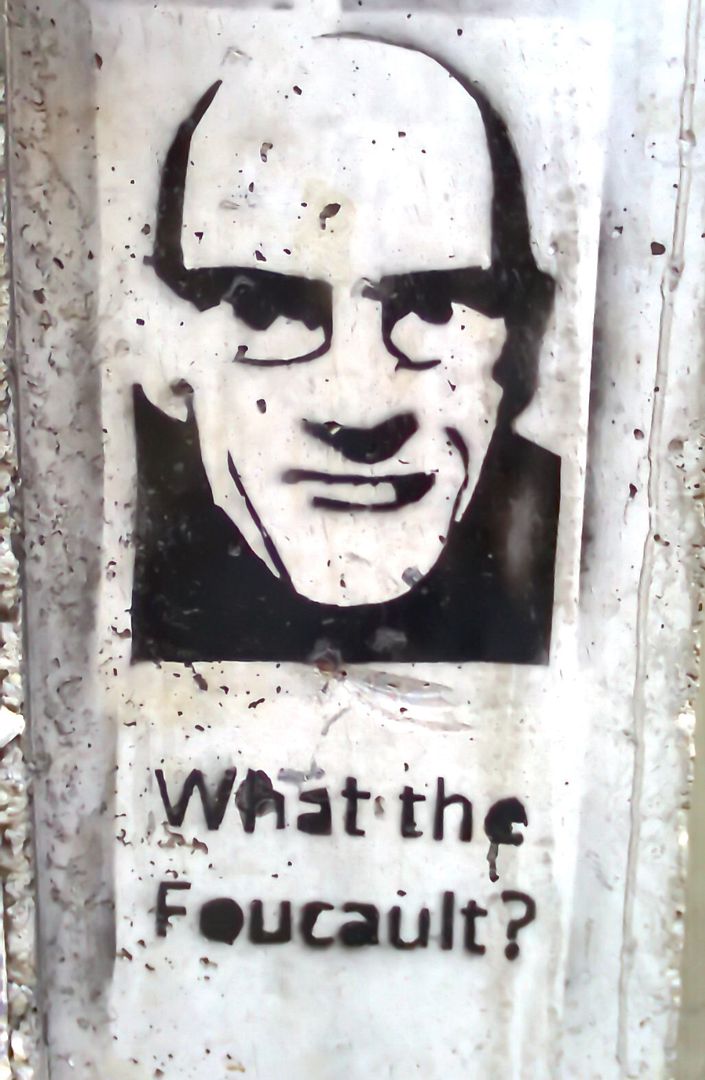 ---
…Foucault looked at truth as an object to be constructed by those whom wielded the power to define facts.  "Madness, abnormal sex, and criminality were not objective categories but rather social constructs."[73] He embraced what mainstream society had rejected, which was sadomasochism and drug use. In 1984 Foucault died from contracting AIDS.  One should take note that Foucault so enjoyed his hope of dying "of an overdose of pleasure" that he frequented gay bathhouses and sex clubs even after knowing of his communicable disease.  Many people were infected because of Foucault and Foucault's post-modern views.[74]  On a lighter note, Dinesh D'Souza tells of a contest about the time Foucault was dying.  The story is fitting for those who view hell as a real option:
People were debating whether AIDS victims should be quarantined as syphilis victims had been in the past.  [William F.] Buckley said no. The solution was to have a small tattoo on their rear ends to warn potential partners.  Buckley's suggestion caused a bit of a public stir, but the folks at National Review were animated by a different question: What should the tattoo say?  A contest was held, and when the entries were reviewed, the winner by unanimous consent was Hart.[75]  He [Hart] suggested the lines emblazoned on the gates to Dante's Inferno: "Abandon all hope, ye who enter here."[76]
You see, in order to have one's alternative lifestyle accepted, one must attack "what truth is" in its absolute (Judeo-Christian) sense.  Truth is whatever the powerful decided it was, or so Foucault proposed.  This is the attack.  "We are subjected to the production of truth through power and we cannot exercise power except through the production of truth."[77]  Foucault, sadly, never repented from violating God's natural order and truth.  He was a living example in his death of what Paul said was naturally to follow in their rejection of God's gracious revelation of Himself to humanity,[78] Romans 1:26-32 reads:
Worse followed. Refusing to know God, they soon didn't know how to be human either—women didn't know how to be women, men didn't know how to be men. Sexually confused, they abused and defiled one another, women with women, men with men—all lust, no love. And then they paid for it, oh, how they paid for it—emptied of God and love, godless and loveless wretches.… And it's not as if they don't know better. They know perfectly well they're spitting in God's face. And they don't care—worse, they hand out prizes to those who do the worst things best! [79]
Foucault said that "sex was worth dying for,"[80] but is it?…
---
Notes:
[73] Ibid.
[74] Ibid.
[75] Jeffrey Hart, a professor many years ago at Dartmouth Univ.
[76] Dinesh D' Souza, Letters to a Young Conservative: The Art of Mentoring (New York: Basic Books, 2002), 20.
[77] Flynn, 235-237.
[78] Walter A Elwell, Evangelical Commentary on the Bible (Grand Rapids: Baker Books, 1996), Romans 1:21
[79] Eugene H Peterson, The Message: The Bible in Contemporary Language (Colorado Springs: NavPress, 2002), Romans 1:26-27, 30-32.
[80] Ibid., 235.
---
Rough Translation:
Look at me… You 're forgiven in Jesus' name. I am Christian and I am forgiving you and I will continue praying for you, Allison. I will never visit you in jail because I have not the courage to go there. Look at me (she holds his face)… but I'll be praying. Someday you will find this God I serve and you will serve Him as well. I do not hate you, Allison. I waited all this year for being here and say it for you. When they told me you killed my son I did not believe it and prayed for you. I am sorry for you because you killed another person…. Look at me (she holds his face)… I need to look at you because you killed my son and I could not see him for the last time. You do know Daniel (her son) was not a bad boy. You do know how Daniel was good person,working man. But I'm here and I will continue praying for you.

(She prays) My Lord, accompanies Allison wherever he is…. Please do not leave him alone, my Lord .Please, touch his soul , my Lord as you touched mine, my Lord . God gives comfort to his mother because she is suffering as much as I am. I thank you my Lord. Amen!
This is an example of supranatural faith, it is testimony to the Spirit working in her life… and her allowing Him to work effectively in her life. I hope [and PRAY] that this young man is listening to the call on his life… her grace [God's grace] will affect this young kids life… prayerfully. Brazil needs Jesus, and not just a big statue of him… this is flesh and blood [not concrete] — rubber on the road, Jesus.
The above is an interview by our local paper, The Signal. The death of Paul Walker is tragic because he was up doing charity work with a friend, Roger Rodas. Roger was a man who invested in his community, and leaves behind a hole in the hearts of their kids (Paul's and Roger's). This from The Mirror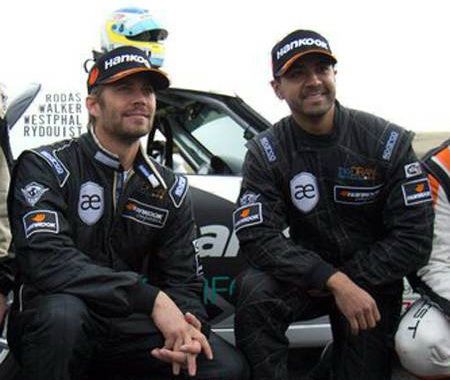 Paul (left) and Roger (right)
The eight-year-old son of Roger Rodas bravely tried to save his dad as flames engulfed the supercar following the crash which killed Fast and Furious star Paul Walker.
The boy jumped a fence and ran over to the burning car in a desperate bid to free his trapped father.
Witness Jim Torp told the NY Daily News: "I ran over afterwards, I was trying to find Roger's son.
"I found out his son had jumped the fence and gone over, he was trying to get his dad out.
"Paul Walker's best friend was trying to get Paul out of the car while it was still on fire … he was trying to save his friend … there was nothing he could do."
Truly a sad picture this boy will have to deal with. A pretty thorough article on the whole affair can be found in the Telegraph.
While at the event, Walker and Rodas decided to take the Porsche GT out for a spin.

Witnesses at the crash scene posted a video of the scene on YouTube showing debris from the wreckage while emergency workers cordoned off the area. Photographs also show a burnt out shell of a car.
Antonio Holmes told the Santa Clarita Signal: 'We all ran around and jumped in cars and grabbed fire extinguishers and immediately went to the vehicle. It was engulfed in flames. There was nothing.

'They were trapped. Employees, friends of the shop. We tried. We tried.'

Holmes added: 'Him and his buddy, his brother in arms at heart just decided to joyride, take a spin. Something we all do. We're all car enthusiasts…
Paul confessed to being a Christian (may have been Mormon?), I believe Roger's wife, Kristine, is a woman involved in the faith (and I pray her husband was as well). So prayers for the family is asked for.
Get to know Roger a bit more by clicking through the link in the pic of Roger.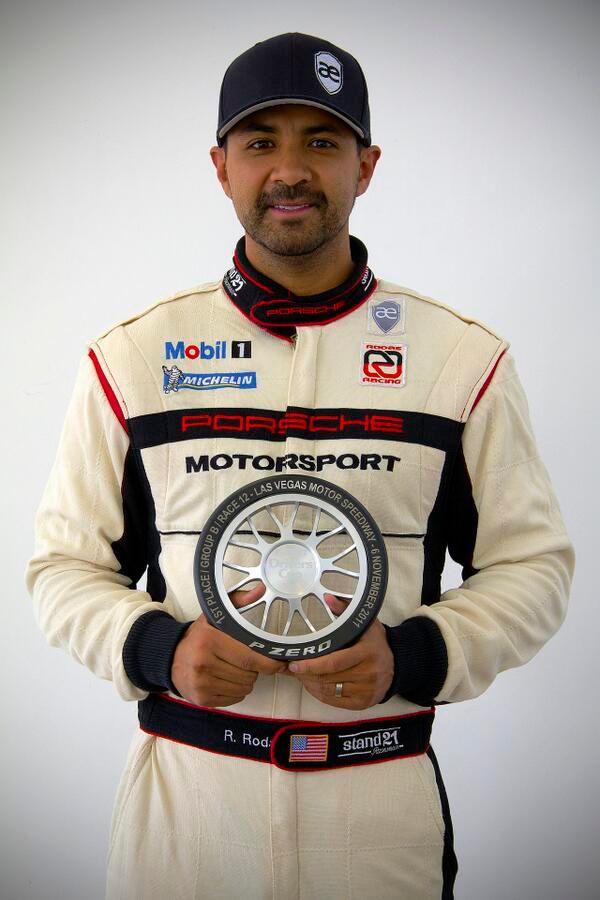 About us

Biased:
I Often Times have my own interests and personal beliefs in mind when talking to others, spiritually or politically (Proverbs 16:2 & 21:2; Matthew 15:16-20; 1 Samuel 16:7);
Fallen:
I am a sinner and tend towards ~ naturally ~ what is not best for me or others. In other words, I will probably let you down (Romans 3:10 & 3:19-20, 23; Leviticus 5:17; Isaiah 64:6; Galatians 5:17);
Sentenced:
since I tend towards rebellion and selfishness, I am judged accordingly and righteously (Romans 5:12; 6:23[a]; Job 36:6; Hebrews 9:27);
Forgiven:
I am justified before God not through works but by faith (Galatians 2:16; Romans 6:23[b]; Psalm 86:5; Ephesians 2:8-9);
Relational:
mercy
is not getting what you deserve. And
grace
is getting what you absolutely do not deserve (Hebrews 4:16; Ephesians 1:5; Jeremiah 15:19[a]; Isaiah 48:10; Job 23:10);
Joyous:
for these reasons, I rejoice, greatly! (Psalm 40:16; Psalm 30:5; Isaiah 12:1-6; Romans 15:13; Philippians 4:4-5[a]).
[Important Note: I do not make any money off this blog]