(Above Video) Just A Common Soldier, also known as A Soldier Died Today, is one of the most popular poems on the Internet. Written and published in 1987 by Canadian veteran and columnist A. Lawrence Vaincourt, it now appears in numerous anthologies, on thousands of websites and on July 4, 2008 it was carved into a marble monument at West Point, New York. This year marks the poem's 25th anniversary.
Please enjoy this tribute to the Soldiers, Sailors, Marines, and Airmen who have given so much for our country.
(Son to Father. . .)
Do not call me, father. Do not seek me.
Do not call me. Do not wish me back.
We're on a route uncharted, fire and blood erase our track.
On we fly on wings of thunder, never more to sheathe our swords.
All of us in battle fallen – not to be brought back by words.
Will there be a rendezvous?
I know not. I only know we still must fight.
We are sand grains in infinity, never to meet.
nevermore to see light.
(Father to Son . . .)
Farewell, then my son. Farewell then my conscience.
Farewell my youth, my solace, my one and my only.
Let this farewell be the end of the story,
A solitude vast in which none is more lonely,
In which you remained barred forever
From light, from air, with your death pains untold.
Untold and unsoothed, never to be resurrected.
Forever and ever an 18 year old.
Farewell then.
No trains ever come from those regions,
Unscheduled and scheduled.
No aeroplanes fly there.
Farewell then my son,
For no miracles happen, as in this world
Dreams do not come true.
Farewell.
I will dream of you still as a baby,
Treading the earth with little strong toes,
The earth where already so many lie buried.
This song to my son, then, is come to its close.
(Extract from a poem by Jr. Lt. Vladimir Pavlovich Antokolski. Killed in action, June 6th, 1942)
(Via GayPatriot)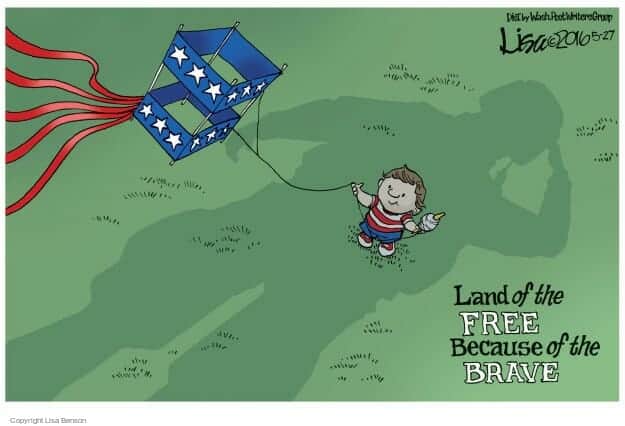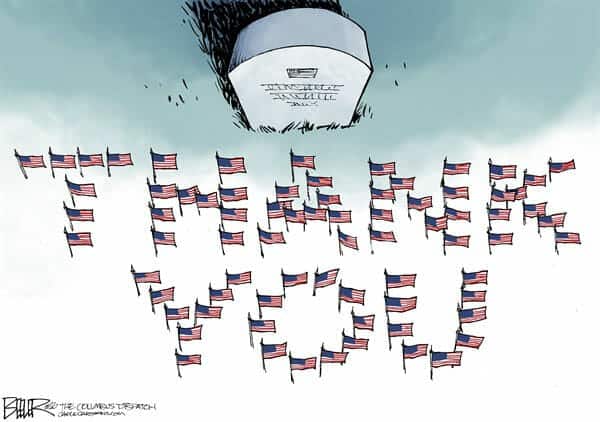 ---
(Via Gateway Pundit) Brothers Forever–Travis Manion and Brendan Looney were roommates at the naval academy and became as close as brothers. One became a Marine stationed in Iraq, the other, a Navy Seal in Afghanistan. Both died in action years apart and were laid to rest side-by-side in Arlington's National Cemetery.
It is the
VETERAN,
not the preacher,
who has given us freedom of religion.
It is
the VETERAN,
not the reporter,
who has given us freedom of the press.
It is
the VETERAN,
not the poet,
who has given us freedom of speech.
It is
the VETERAN,
not the campus organizer,
who has given us freedom to assemble.
It is
the VETERAN,
not the lawyer,
who has given us the right to a fair trial.
It is
the VETERAN,
not the politician,
Who has given us the right to vote.
It is
the VETERAN
who can at times lay
us down in green pastures.
It is
the VETERAN,
not the televangelist,
Who can get people out of wheelchairs.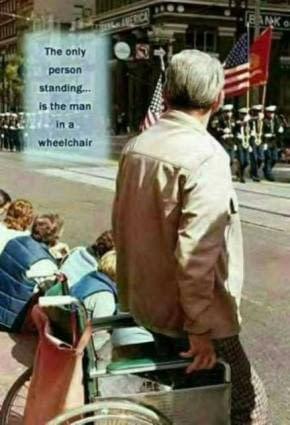 It is
the VETERAN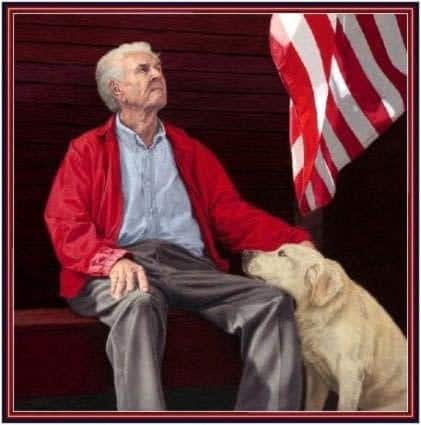 (Also See Tribute Video for all the kids who lost their loved one)
Never Forget Their Sacrifice
This amazing photo was taken in 1918. It is a photo of 18,000 men
preparing for war at Camp Dodge in Des Moines, Iowa (Above)
---
While the speeches and cartoons are perfect for this Memorial Day… they do not express the loss persons individually feel that express our Nation's loss through their pain. Pray for the families of the fallen, always.
---