THE HILL notes that Schumer is concerned… I wonder if this same concern swept over him with Clinton?
Senate Minority Leader Chuck Schumer (D-N.Y.) said he is concerned by Attorney General Jeff Sessions's request for resignations from 46 U.S. attorneys appointed by former President Barack Obama.
"I'm troubled to learn of requests for resignations from the remaining U.S. attorneys, particularly that of Preet Bharara, after the President initiated a call to me in November and assured me he wanted Mr. Bharara to continue to serve as U.S. attorney for the Southern District [of New York]," he said in a statement Friday.
"While it's true that presidents from both parties made their own choices for U.S. Attorney positions across the country, they have always done so in an orderly fashion that doesn't put ongoing investigations at risk," Schumer added. "They ask for letters of resignation but the attorneys are allowed to stay on the job until their successor is confirmed."
"By asking for the immediate resignation of every remaining U.S. Attorney before their replacements have been confirmed or even nominated, the President is interrupting ongoing cases and investigations and hindering the administration of justice."….
You don't think firing 93-U.S. Attorneys was putting "ongoing investigations at risk"?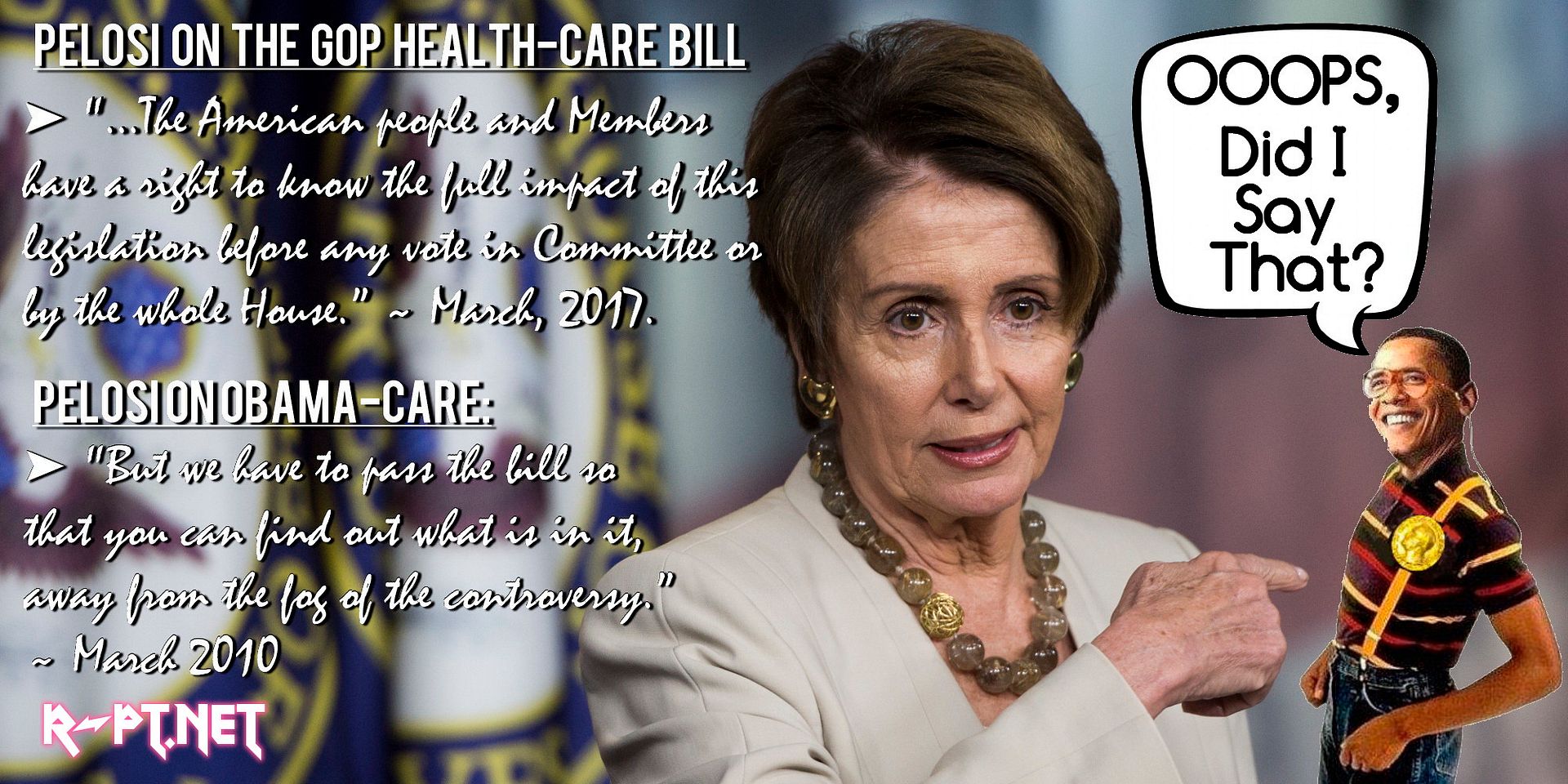 Pelosi about GOP health bill:
➤ "…The American people and Members have a right to know the full impact of this legislation before any vote in Committee or by the whole House."
Pelosi on Obama-Care:
➤ "But we have to pass the bill so that you can find out what is in it, away from the fog of the controversy."
Are Democrats serious right now!