I haven't done a Concepts in a while. I have been busy and honestly the stuff John writes he has mainly written in the past… just rehashed in a different form. But this one caught my eye, as even his analogy to David and Goliath is wrong, so too is his understanding of what undermines a Constitutional Democracy. (As usual, you can enlarge the article by clicking it.)
Firstly, let's deal with David and Goliath.
GOLIATH
Mr Van Huizum says this:
The battle between David and Goliath was an unfair battle because their respective armaments were so one-sided, as were their physical size and strength.
Let us go more in-depth into this story via an interview with Malcolm Gladwell's about his new book, "David and Goliath: Underdogs, Misfits, and the Art of Battling Giants"
Never Bring a Knife To A Gun-Fight
There are limited historical accounts and archaeological evidence to verify what truly happened in the fight between David and Goliath, but the story as we know it could use a clarification as big as a gargantuan Philistine. Goliath was a heavily armored, slow-moving giant. David, not just a shepherd boy but perhaps also an official shield-bearer to King Saul, chose no armor and was equipped with a sling… with roughly the same power as a handgun, according to Malcolm Gladwell's latest book. Just as you don't bring a knife to a gunfight, you don't bring a heavy bronze weapon to a sling fight. On top of all this, Goliath may not have even been that tall and may have been partially blind. Evidence of how this brief fight went down is scarce, but if Gladwell is right, you can imagine David would've been able to get an easy shot at the lumbering Goliath's oversized head. (Text: 7 Biggest Buts)
What is ironic is that the left (Mr. Huizum) would have made it through legislation almost impossible for David to be "carrying." That being said, it seems that David wasn't all that defenseless or lucky to begin with, and knew exactly what he was doing and that he had God on his side to boot! So the analogy John tries o fob onto the public breaks down under scrutiny. Not to mention I doubt John believes much of the Bible anyway.
Now, on to the Koch Brothers.
Koch Brothers
(This is from a previous response to Mr. Huizum on the issue… as I said, he merely rehashes the same topics.) Any well thinking person should acknowledge that someone should "fear" government more than business. In fact, I made this point on my FaceBook discussion with a liberal friend:
---
...the was to show how the Obama admin is stacking the books with GM. You see, when the government chooses winners-and-losers instead of getting contracts with private companies (like Ford, GM, etc.), they are invested to [i.e., forced to] only choose a government run business and stock their fish (so-to-speak) with GM fleets… leaving the non-government company to flounder.
This next audio deals with the differences of the Koch brothers, in comparison to the Left's version of them, Soros. There are many areas that one can discuss about the two… but let us focus in on the main/foundational difference. One wants a large government that is able to legislate more than just what kind of light-bulbs one can use in the privacy of their own home. Soros wants large government able to control a large portion of the economy (see link to chart below), and he has been very vocal on this goal. The other party always mentioned are the Koch brothers. These rich conservatives want a weak government.
And really, if you think about it, what business can really "harm" you, when people come to my door with pistols on their hip… are they a) more likely to be from GM, or, b) from the IRS?A government that cannot effect our daily lives nearly as much (personal, business, etc) as the Soros enterprise wants.
This great "short" comes via The Lonely Conservative:
The short answer to the question posed above is "Not even close." It's not the Koch Brothers or ALEC. Nope. The biggest spender in the dark money game is the Tides Foundation. Oh and by the way, Tides is a big liberal group.
Whenever "ALEC" and "dark money" are mentioned in the media, however, there ought to be a third name given at least equal attention – the Tides Foundation. That's because Tides, the San Francisco-based funder of virtually every liberal activist group in existence since the mid-1970s, pioneered the concept of providing a cut-out for donors who don't wish to be associated in public with a particular cause. It is instructive to compare the funding totals for Tides and ALEC.
A search of non-profit grant databases reveals 139 grants worth a total of $5.6 million to ALEC since 1998. By comparison, Tides is the Mega-Goliath of dark money cash flows. Tides received 1,976 grants worth a total of $451 million during the same period, or nearly 100 times as much money as ALEC. But even that's not the whole story with Tides, which unlike ALEC, has divided and multiplied over the years. Add to the Tides Foundation total the directly linked Tides Center's 465 grants with a combined worth of $62 million, and the total is well over half a billion dollars. (Read More)
So there.
The next portion is merely a re-posting of a MAJOR maligning of the Koch Brothers that often happens via the LEFT, and exemplifies the bias and hatred that cover-up reality:
The Washington Post just makes stuff up now… from whole-cloth! H/T to IOwntheWorld, via Powerline:
On Thursday, the Washington Post published an article by Steven Mufson and Juliet Eilperin titled "The biggest lease holder in Canada's oil sands isn't Exxon Mobil or Chevron. It's the Koch brothers." The article's first paragraph included this claim:
The biggest lease holder in the northern Alberta oil sands is a subsidiary of Koch Industries, the privately-owned cornerstone of the fortune of conservative Koch brothers Charles and David.
The theme of the article was that the Keystone Pipeline is all about the Koch brothers; or, at least, that this is a plausible claim. The Post authors relied on a report by a far-left group called International Forum on Globalization that I debunked last October.
So Thursday evening, I wrote about the Post article here. I pointed out that Koch is not, in fact, the largest leaser of tar sands land; that Koch will not be a user of the pipeline if it is built; and that construction of the Keystone Pipeline would actually be harmful to Koch's economic interests, which is why Koch has never taken a position on the pipeline's construction. The Keystone Pipeline, in short, has nothing whatsoever to do with the Koch brothers.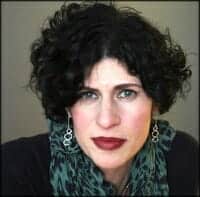 Koch is not the largest leaser of tar sands land;
Koch will not use the pipeline if it is built;
the Keystone Pipeline would harm the Kochs'  interest;

and the Koch brothers have not taken a position on the pipeline's construction for that reason.
My post garnered a great deal of attention, and Mufson and Eilperin undertook to respond to it here. It isn't much of a response: they don't deny the truth of anything Iwrote, and they don't try to sustain the proposition that Koch is even in favor of the pipeline, let alone the driving force behind it. They lamely suggest that if Koch leased 2 million acres, rather than 1.1 million as they reported on Thursday, then Koch might be the largest leaseholder. But they make no attempt to respond to the official Province of Alberta maps that I posted, which clearly show that Canadian National Resources, Ltd., for example, leases more acreage than Koch.
The Post's response attempted to explain "Why we wrote about the Koch Industries [sic] and its leases in Canada's oil sands." Good question! What's the answer?
The Powerline article itself, and its tone, is strong evidence that issues surrounding the Koch brothers' political and business interests will stir and inflame public debate in this election year. That's why we wrote the piece.
So in the Post's view, it is acceptable to publish articles that are both literally false (Koch is the largest tar sands leaseholder) and massively misleading (the Keystone Pipeline is all about Koch Industries), if by doing so the paper can "stir and inflame public debate in this election year?" I can't top Jonah Goldberg's comment on that howler:
By this logic any unfair attack posing as reporting is worthwhile when people try to correct the record. Why not just have at it and accuse the Kochs of killing JFK or hiding the Malaysian airplane? The resulting criticism would once again provide "strong evidence that issues surrounding the Koch brothers' political and business interests will stir and inflame public debate in this election year."
Threat to Democracy

This is both an update to and combination of another post… see a previous post for an update to this article:
Enjoy.
Kimberley Strassel wrote an excellent article in the Wall Street Journal about the imperial predilections of Obama's "reign." (Posted by Religio-Political Talk)
…Put another way: Mr. Obama proposes, Congress refuses, he does it anyway.
For example, Congress refused to pass Mr. Obama's Dream Act, which would provide a path to citizenship for some not here legally. So Mr. Obama passed it himself with an executive order that directs officers to no longer deport certain illegal immigrants. This may be good or humane policy, yet there is no reading of "prosecutorial discretion" that allows for blanket immunity for entire classes of offenders.
Mr. Obama disagrees with federal law, which criminalizes the use of medical marijuana. Congress has not repealed the law. No matter. The president instructs his Justice Department not to prosecute transgressors. He disapproves of the federal Defense of Marriage Act, yet rather than get Congress to repeal it, he stops defending it in court. He dislikes provisions of the federal No Child Left Behind Act, so he asked Congress for fixes. That effort failed, so now his Education Department issues waivers that are patently inconsistent with the statute.
Similarly, when Mr. Obama wants a new program and Congress won't give it to him, he creates it regardless. Congress, including Democrats, wouldn't pass his cap-and-trade legislation. His Environmental Protection Agency is now instituting it via a broad reading of the Clean Air Act. Congress, again including members of his own party, wouldn't pass his "card-check" legislation eliminating secret ballots in union elections. So he stacked the National Labor Relations Board (NLRB) with appointees who pushed through a "quickie" election law to accomplish much the same. Congress wouldn't pass "net neutrality" Internet regulations, so Mr. Obama's Federal Communications Commission did it unilaterally.
In January, when the Senate refused to confirm Mr. Obama's new picks for the NLRB, he proclaimed the Senate to be in "recess" and appointed the members anyway, making a mockery of that chamber's advice-and-consent role. In June, he expanded the definition of "executive privilege" to deny House Republicans documents for their probe into the botched Fast and Furious drug-war operation, making a mockery of Congress's oversight responsibilities.
This president's imperial pretensions extend into the brute force the executive branch has exercised over the private sector. The auto bailouts turned contract law on its head, as the White House subordinated bondholders' rights to those of its union allies. After the 2010 Deepwater Horizon oil spill, the Justice Department leaked that it had opened a criminal probe at exactly the time the Obama White House was demanding BP suspend its dividend and cough up billions for an extralegal claims fund. BP paid. Who wouldn't?
And it has been much the same in his dealings with the states. Don't like Arizona's plans to check immigration status? Sue. Don't like state efforts to clean up their voter rolls? Invoke the Voting Rights Act. Don't like state authority over fracking? Elbow in with new and imagined federal authority, via federal water or land laws.
In so many situations, Mr. Obama's stated rationale for action has been the same: We tried working with Congress but it didn't pan out—so we did what we had to do. This is not only admission that the president has subverted the legislative branch, but a revealing insight into Mr. Obama's view of his own importance and authority….
This first video is another wonderful Trey Gowdy anthem. Click his name in the "TAGS" to see other "music to your ears" speeches:
Video description: Rep. Gowdy's floor speech in favor of H.R. 4138 the ENFORCE the Law Act.
And this is a recent Jonathan Turley statement before Congress (do the same, check out Turley in the "TAGS"):
Video description:
Via The Blaze ~ I did turn the volume up from the original file… so prep your volume control.
A constitutional law expert warned Congress during a hearing Wednesday that America has reached a "constitutional tipping point" under the watch of President Barack Obama.
Jonathan Turley, professor of public interest law at George Washington University in Washington, D.C., said the legislative branch of the U.S. government is in danger of becoming irrelevant in the face of continued executive overreach.
"My view [is] that the president, has in fact, exceeded his authority in a way that is creating a destabilizing influence in a three branch system," Turley said. "I want to emphasize, of course, this problem didn't begin with President Obama, I was critical of his predecessor President Bush as well, but the rate at which executive power has been concentrated in our system is accelerating. And frankly, I am very alarmed by the implications of that aggregation of power."
"What also alarms me, however, is that the two other branches appear not just simply passive, but inert in the face of this concentration of authority," he added….