I think it was Prager or Elder… but they were saying that it is only Justices put on the court by Republicans that slide Left. A Justice put on the court by a Democrat typically stays reliably Left. So, I am worried about Kavanaugh. Mark Levin doesn't like him. Neither does Ben Shapiro. But these two, while right on on a lot of things, are not my favorite shot-callers. NATIONAL REVIEW has a good response to Shapiro.
Here are some headlines that make me happy (from NEWSBUSTERS):
ABC Knocks Kavanaugh as 'Not a Slam Dunk' Will Cause 'Battle Royale'

MSNBC Immediately Freaks Over 'Right-Wing,' 'Conservative' Kavanaugh

CNN Host Badgers Trump SCOTUS Adviser, Picking 'Right-Wing Extremists'

Celebrities, Media Melt Down Over 'Cruelly Regressive' Brett Kavanaugh
However, Trump seems to be on a roll… so why should I doubt his pick before taking seminal cases on the Court?
THERE IS GOOD NEWS… here are some Tweets via LEGAL INSURRECTION and RIGHT SCOOP: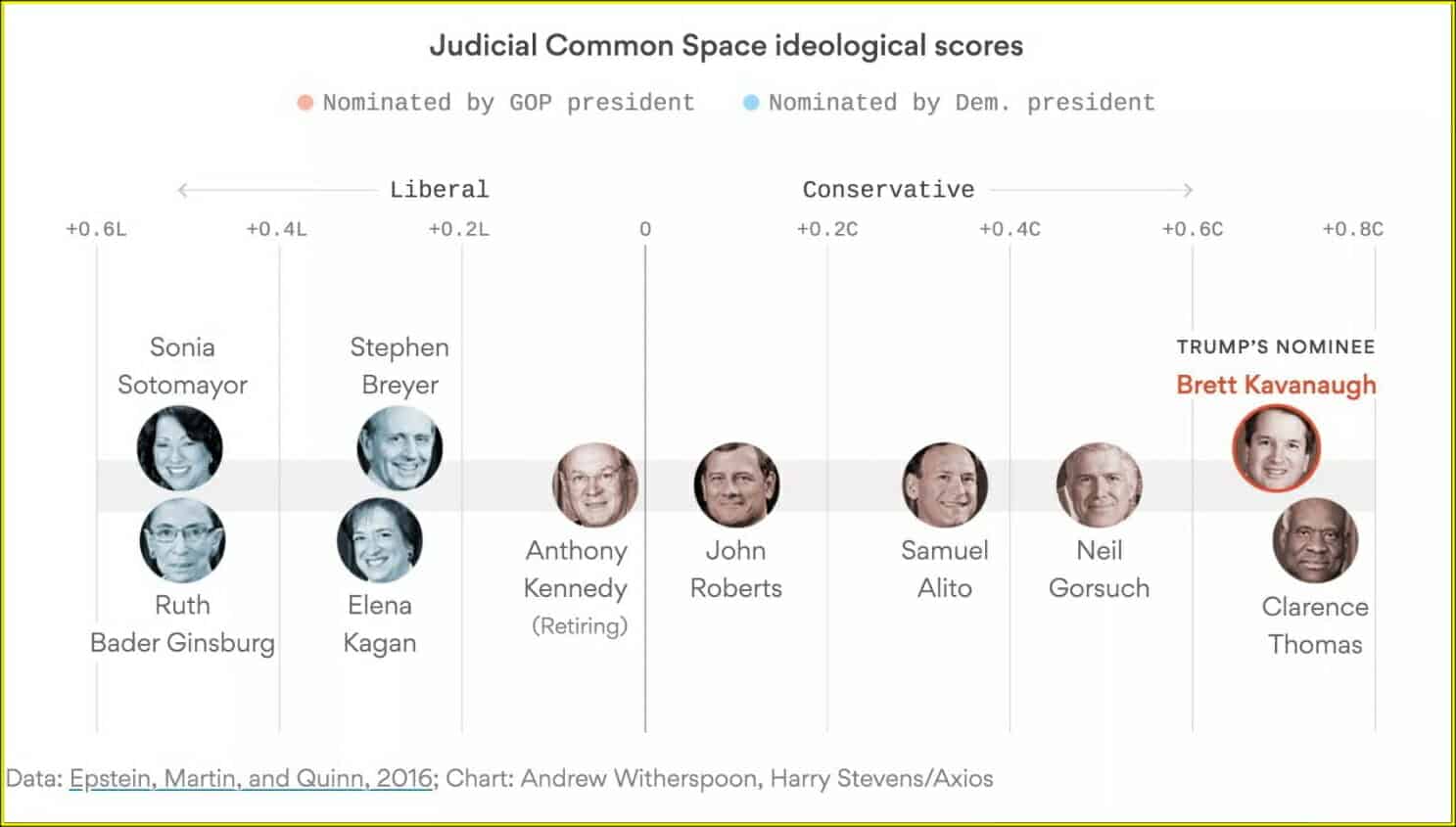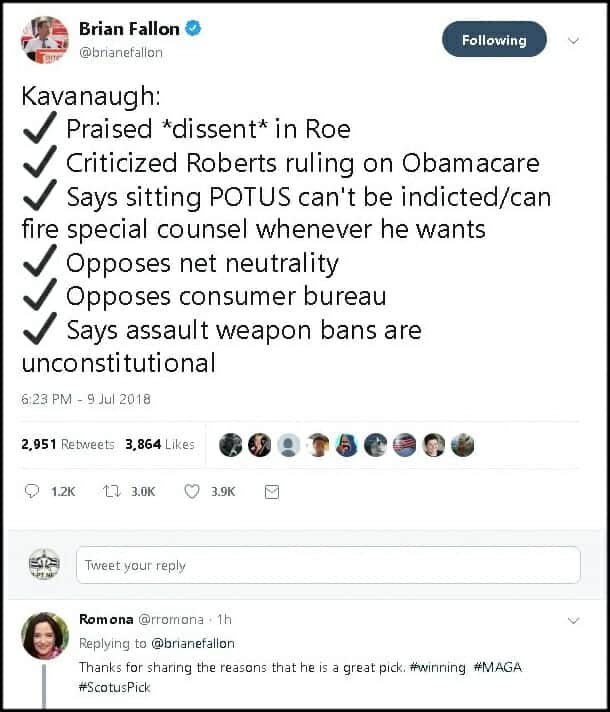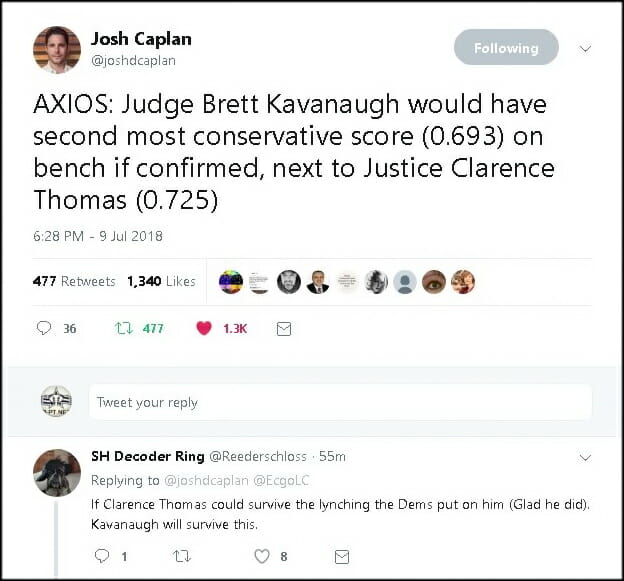 POWERLINE still has reservations like we all do:
---
The FEDERALIST makes us think twice as well!
---
BREITBART however notes the solid reasoning that most likely pushed Trump in Kavanaugh's direction: