This is part five of a conversation at a friends house on Christmas. This conversation included: CO2; Rising Oceans; Year 2014 Being the Hottest; Polar Bear Fraud.
LOMBORG
This post will deal with two areas, the main one will be to simply compare the lifetime environmental impact of electric cars to regular gas cars and diesel cars and their carbon footprint. I will add some newer information here as well as combining some older posts herein. The second part is simple, where does the energy come to charge these Electric Vehicles (EVs).
SUBSIDY for CARS
TOYOTA SAYS!
So let's start with some Prius examples. Automotive News documents a study done by Toyota that bursts greenies bubbles:
One proponent (now detractor) of EVs is Dr. Ozzie Zehner who has written quite fairly on the issue of alternative energy, and has an open chapter in his book for people to read.
The following is via HotAir:
The article HotAir references is actually really long, well balanced, and informative. I suggest the serious reader delve in as "Unclean At Any Speed" touches on the many aspects of the alternative energy push right now. One aspect noted in the article is the large rare-earth metals needed (mined) and energy used in the extraction of these and the destruction of large swaths of land mass in order to produce the batteries and magnets involved in EVs.
Prius vs. Hummer
I will combine a graphic from Dr. Zehner article with another noted study comparing the Prius to a Hummer (the better comparison will come later with a diesel and electric cars):
(click to enlarge)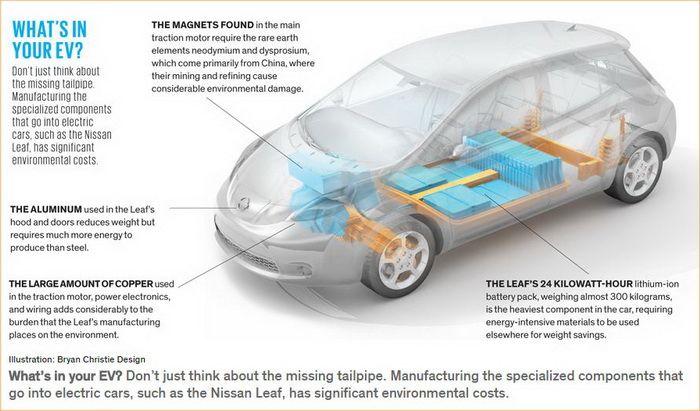 A Prius has a life span of 100,000 miles.

A Hummer has a life span of 300,000 miles.

Over its lifetime, a Prius costs $3.25 per mile driven.

In contrast, the Hummer costs $1.95 per mile driven, and

The Toyota Scion xB costs $0.48 per mile driven.

The original fuel economy estimates for Hybrids were inflated 30% by the EPA.

One of the Prius's battery factories causes so much environmental damage that NASA uses the lifeless land nearby to simulate moon landings.
Some have called the Hummer/Prius comparison into question, some of which is even hashed out in the comment section of the post where the bullet points are from, fine. (A diesel Hummer H2 would surely beat the total lifespan footprint of the comparison.) But the impact on the environment (note the moon-landing stat) and overall comparisons to diesel's is what interests me. The author of the above article updated his post with this [for the curious]:
This brings me to another idea noted in the aforementioned article, even given a growth pattern in alternative fuels diesel in 2030 is still projected to be the best in low impact on the environment:
Environmental Impact
Solar/Wind Energy Environmental Impact
So diesel hybrids are the ideal for those concerned about the environment. But the rare-earth metals and substances used to make the batteries and magnets are in much less supply than coal, oil, and the like. In fact, in the 70's it was predicted that we would be running dry of oil this year, but in fact we have at least 200-years worth of supply, the highest ever in the history of man (see point #3). To be clear, the impact on land and energy to get these materials is worse than normal automotive choices:
This section is a response of sorts to Dr. Lomborg, who is interviewed in the opening video. And it is very simple, alternative energy sources create more pollution than they will save (carbon footprint wise).
---
WIND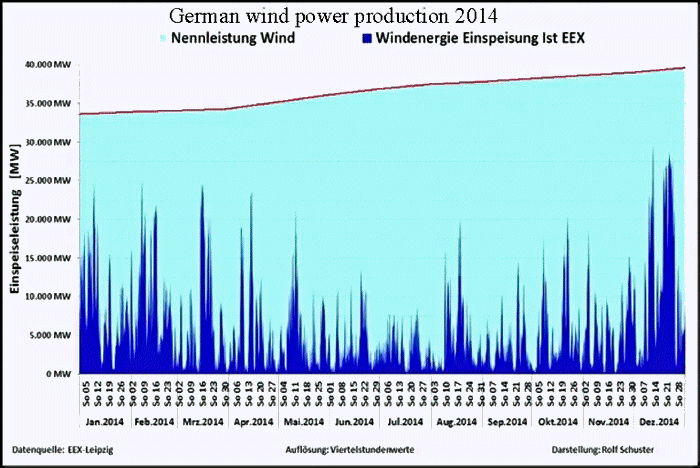 Wind power cannot meet demands, and are dependent on weather conditions, as the above graph shows. Here is a snippit of the issue at hand with Germany's electric grid:
Put another way:
Wind power, in fact, pollutes the environment in a much more thorough manner… Via Independent IE "Technology" page:
Via Gateway Pundit, and the part on birds is found here:
Can you imagine the polluted, destroyed world we would have if the left had their way with green energy?
Is "green" energy, particularly wind and solar energy, the solution to our climate and energy problems? Or should we be relying on things like natural gas, nuclear energy, and even coal for our energy needs and environmental obligations? Alex Epstein of the Center for Industrial Progress explains.
GOOGLE
This realization has hit Google scientists squarely in the common sense thinking center. Google (and Apple) had grand dreams of going 100%-powered by alternative means. They have all but given up:
Solar
Low-Tech Magazine notes that new "research shows, albeit unintentional, that generating electricity with solar panels can also be a very bad idea. In some cases, producing electricity by solar panels releases more greenhouse gases than producing electricity by gas or even coal." Continuing, they point out that…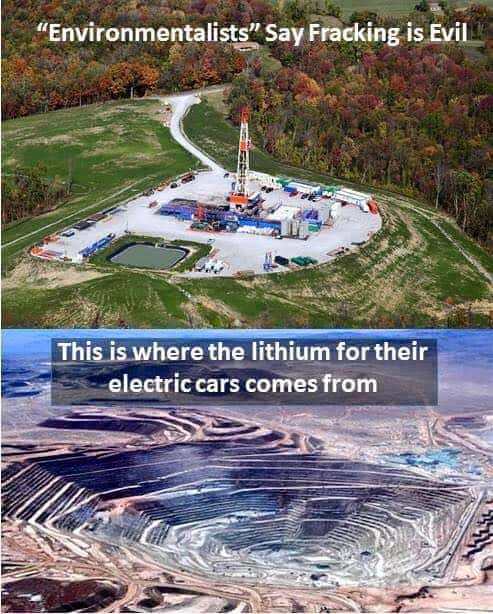 Similarly, Solar Industry Magazine notes that this process is very caustic:
There are also practical dangers to the first res ponders as well:
So an electrical grid powered by alternative fuels or "renewable energy is really a pipe-dream. Take the projections of that giant bird killing plant on the California-Nevada border:
BATTERIES
Alternative fuels/energy is a DIRTY BUSINESS… but the left who live in the seclusion of the New York Times and MSNBC would never know this. I can show a graph showing skyrocketing carbon emissions worldwide for the past decade and that the temperature has dropped during this time by a small amount, and it is like showing them instructions to build an IKEA bookcase with instructions written in Gaelic!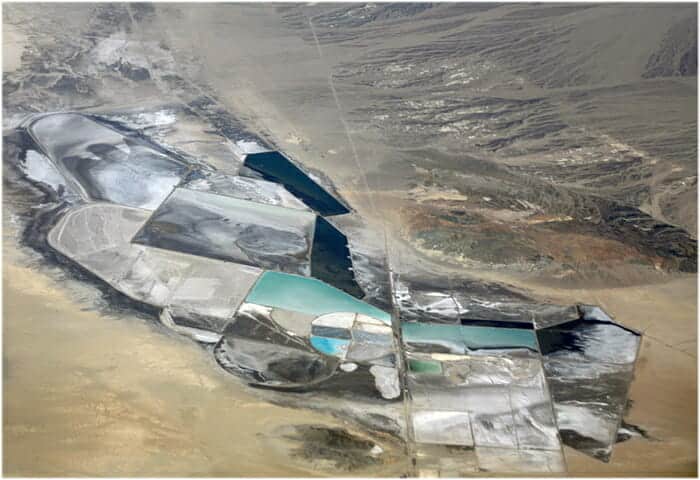 What about the impact and supply of the materials needed to produce batteries? TreeHugger has a good post that mentions some of these environmental pitfalls. These issues involve many devices we use daily (cell phones, lap-top computers, rechargeable batteries, etc.), but add to this burden a mandated or subsidized car industry:
From the video description:
And there are a lot of tax-monies/incentives used even for the above charging stations. Wiki has some pretty good references in regards to this:
IN~OTHER~WORDS, this "venture is a giant boondoggle and these charging-stations would never survive outside of transferring wealth from business owners and those that drive the economy to cover this failure of a "choice." AGAIN!